Shah Jahan began the construction of the Taj Mahal in 1632 in Memory of his wife Mumtaz Mahal.
Possibly the most iconic building in the world. As part of the 'Golden Triangle' tourist route, it is visited by thousands of people every day (except Fridays when it is closed). There must be millions of photos taken of the Taj. These are mine taken just after sunrise.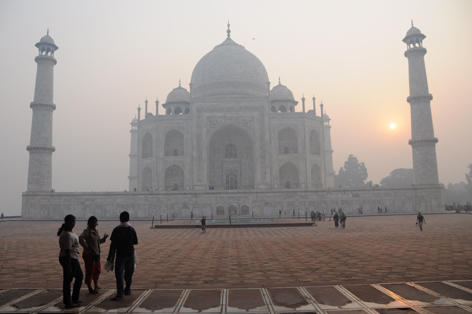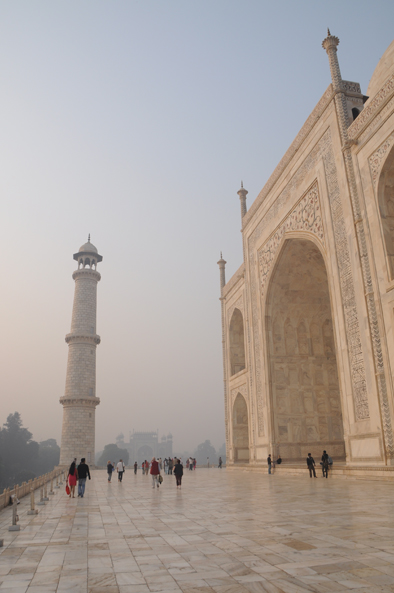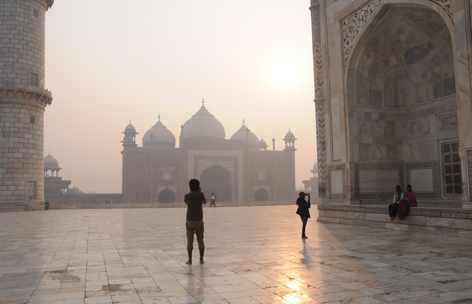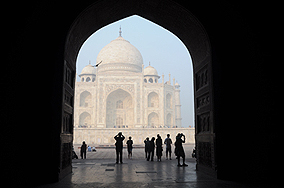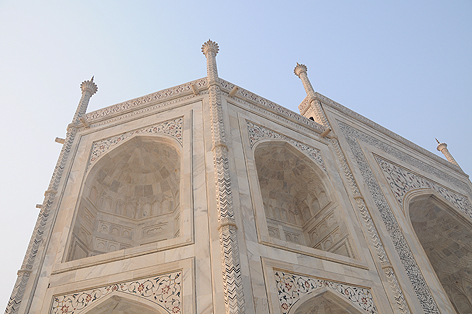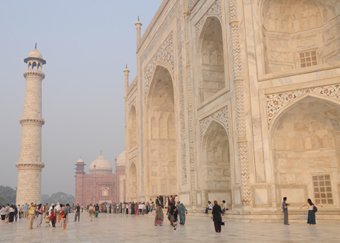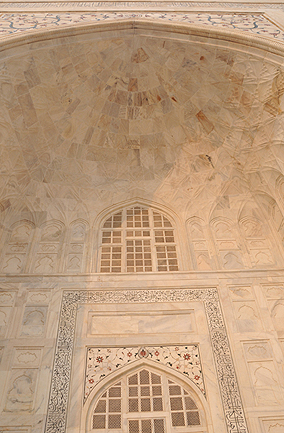 Itimad-ud Daulah known as the Baby Taj, built in 1622 before the Taj Mahal. The first to be built of marble and covered in pietra dura. Wonderfully preserved and to my eye the decoration is equally beautiful to that of the Taj Mahal.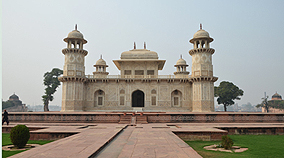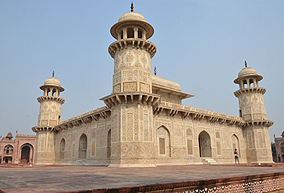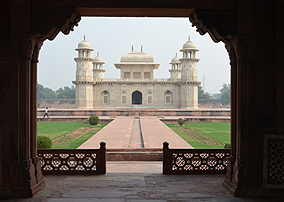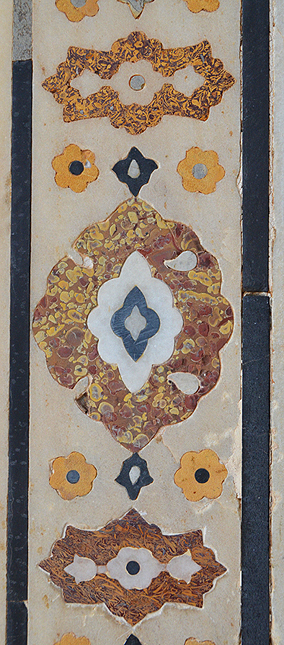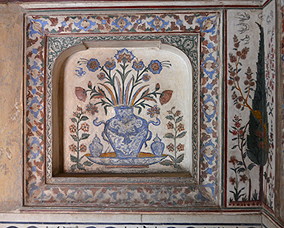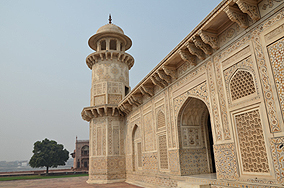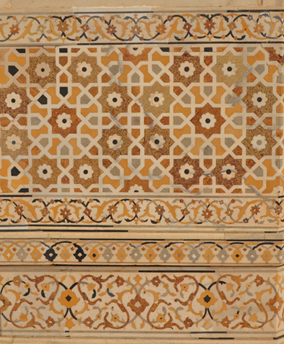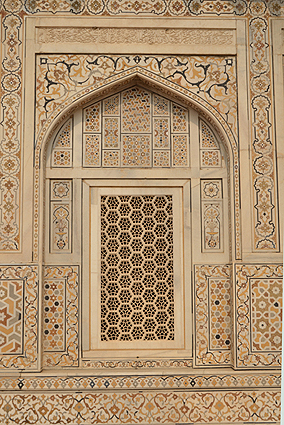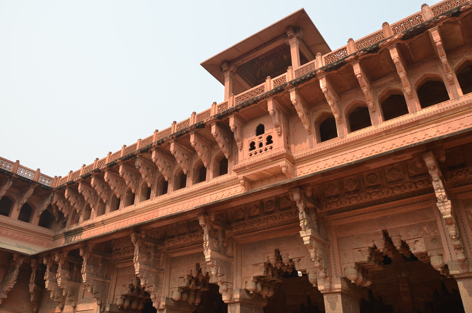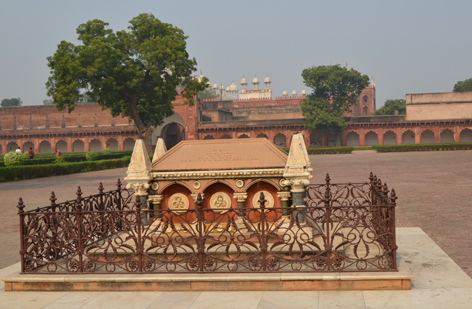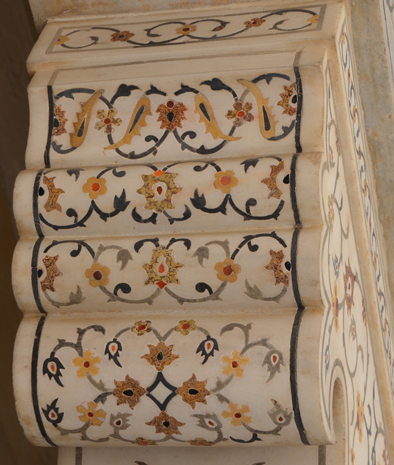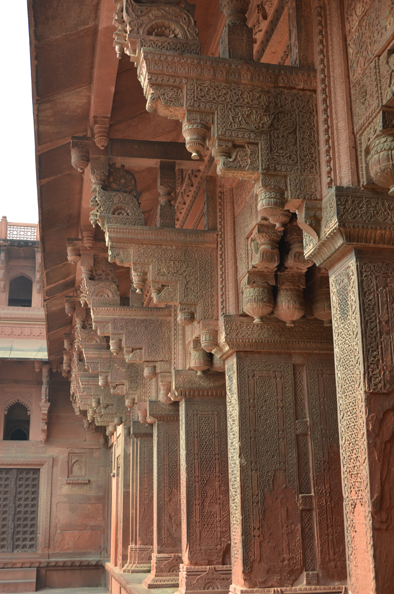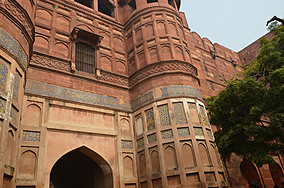 Also on the tourist map. Impressive in for it's size and decoration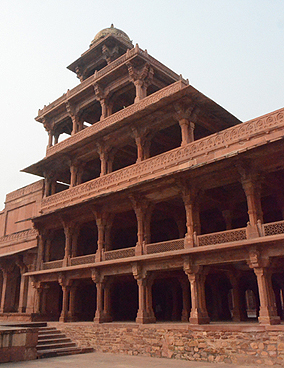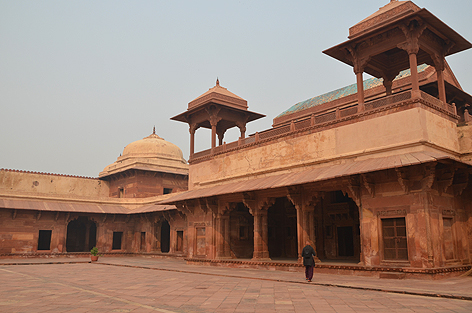 Built around 1571 of red sandstone. This is the complete city abandoned in 1585. Wonderfully preserved. Situated 40km out of Agra.
Fatepur Sikri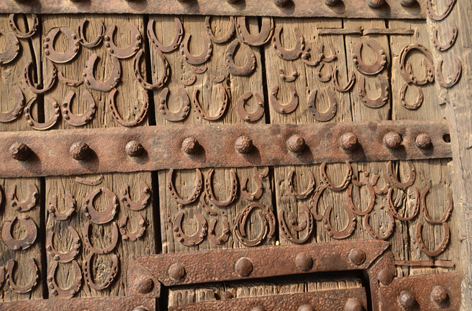 Jama Masjid - Dargah Mosque
Next to Fatepur Sikri, is also very impressive.
Agra Fort
I've deliberately limited number of photos as this is the prime route for the people touring India for the first time - with today's digital cameras everyone can take home their own memories. For those who have yet to visit India - I hope this is a taste.
You can always e-mail me for information. Tiggy and I travel independently - it's cheaper. and you don't get taken to emporiums every 5 minutes.
---
---
---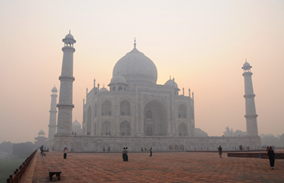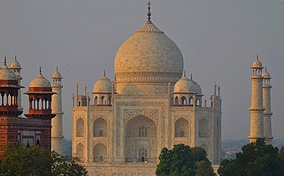 The Taj at sunrise ........... and at sunset
Photographs by Keith Rawling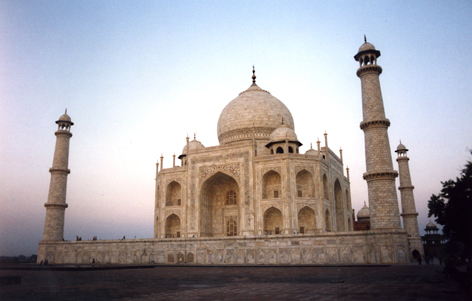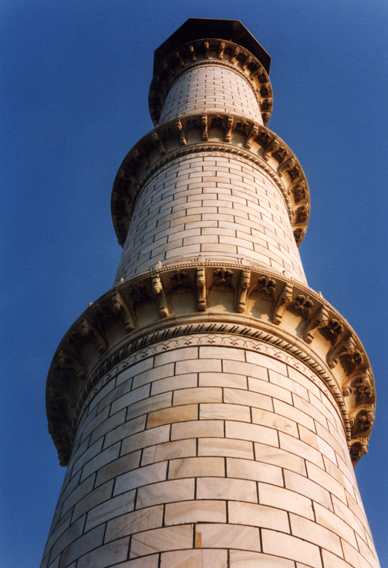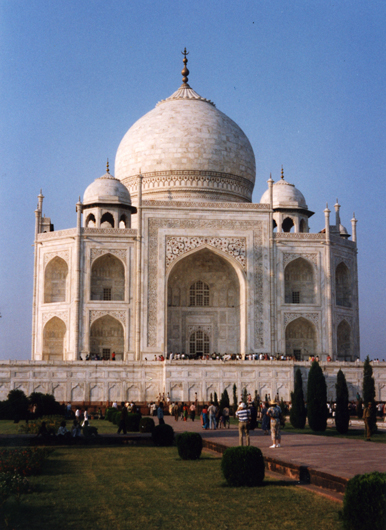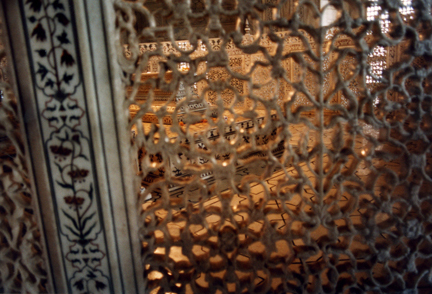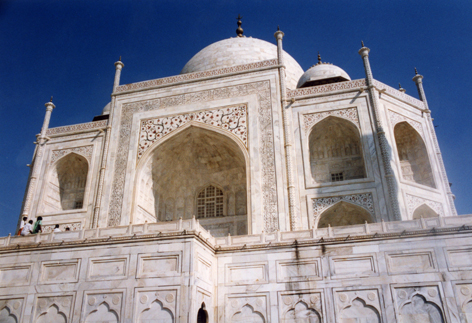 The Taj Mahal photographed on film 1996. Notice the clear blue sky!