Bhuj Kuchchh - Textiles and village crafts - Photographs by Keith Rawling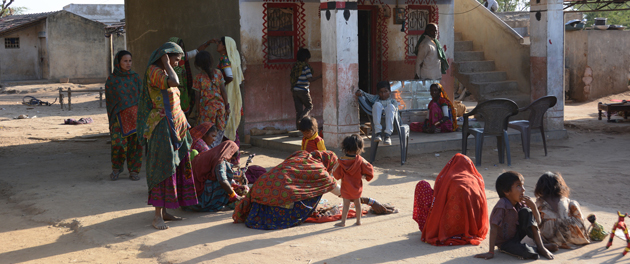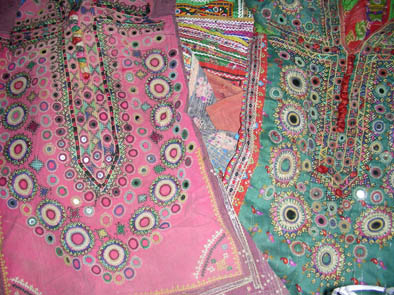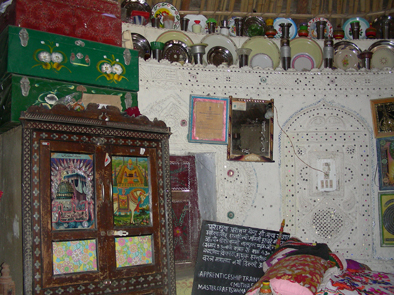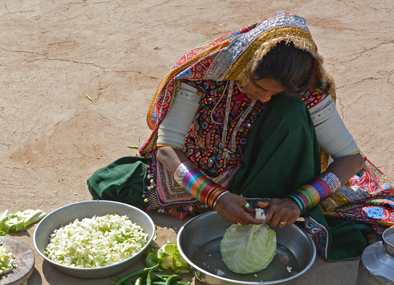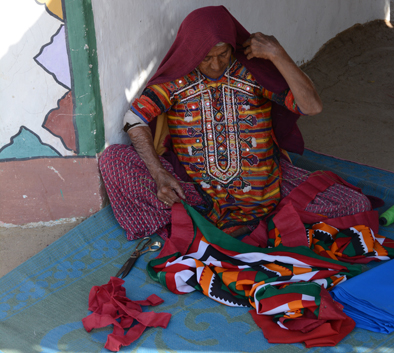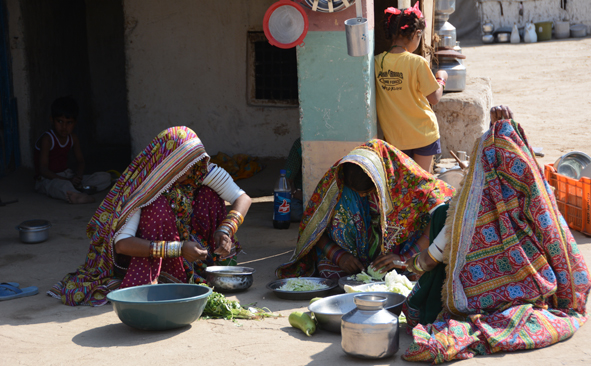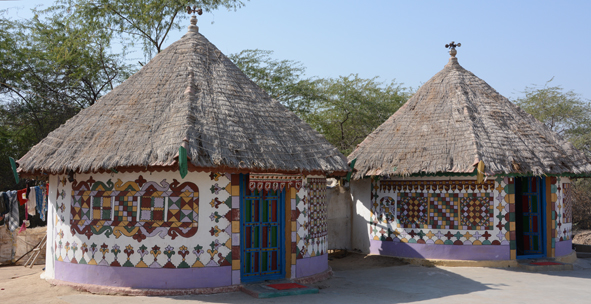 Traditional Mirror (Shisha) work is much sort after, especially antique pieces like the ones on the right. New pieces are readily available.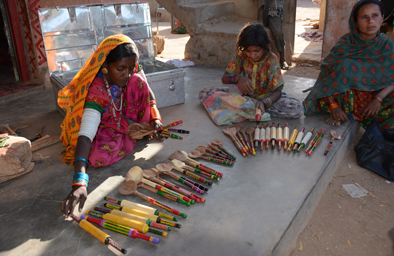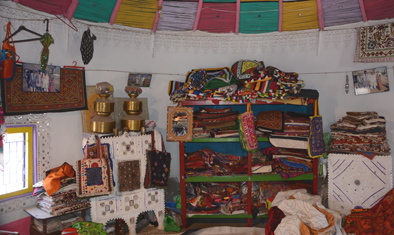 Each village has it's own special craft. A car tour of the villages can easily be arranged these days . A good contact is Mr Jethi, the (now retired) museum curator, who is an authority on the area. Guide books informing you of the location of the villages and their respective crafts can be obtained from his shop near the Aaina Mahal in Bhuj.
Below: the art of Lacquerware is demonstrated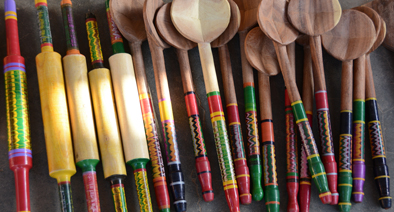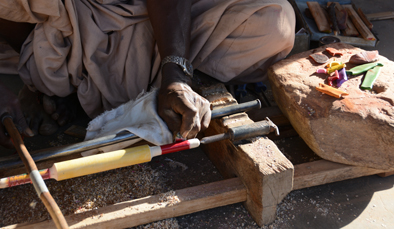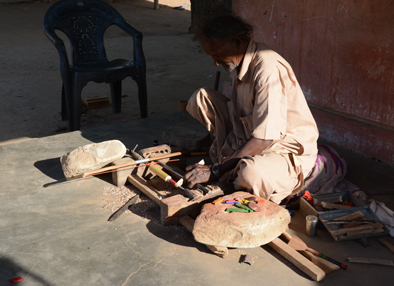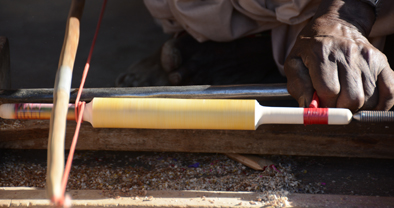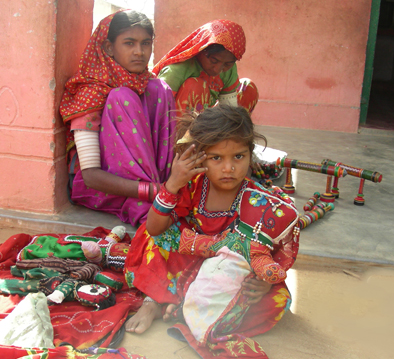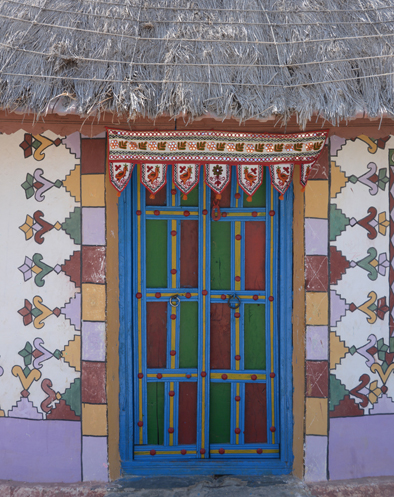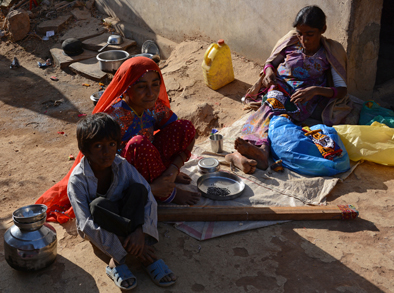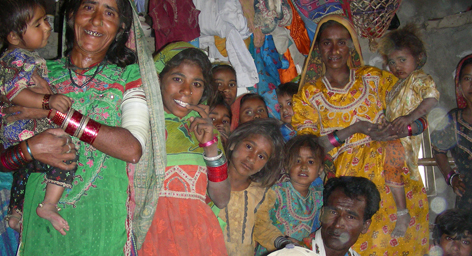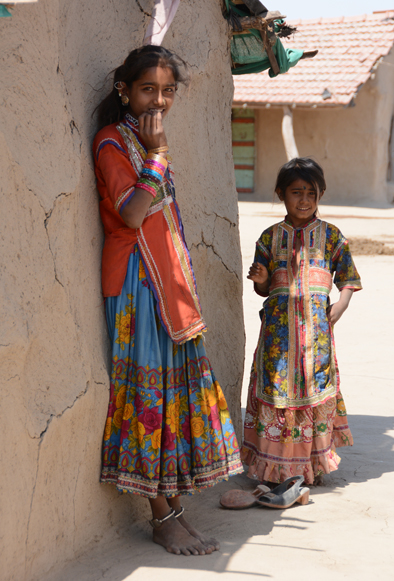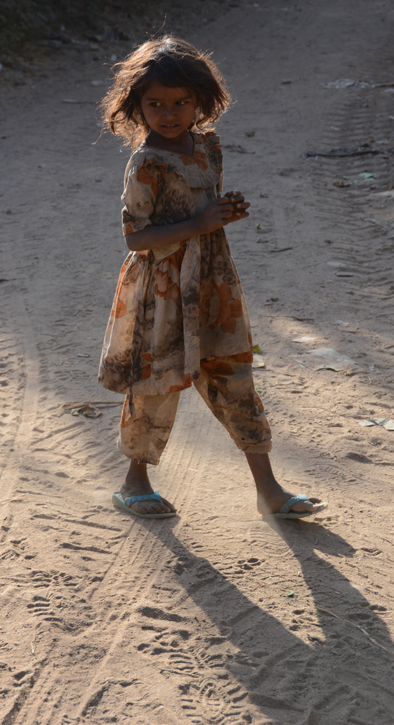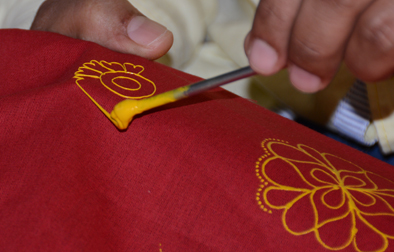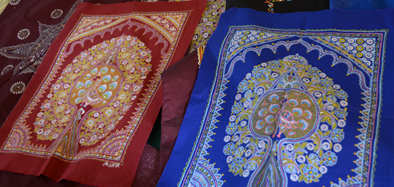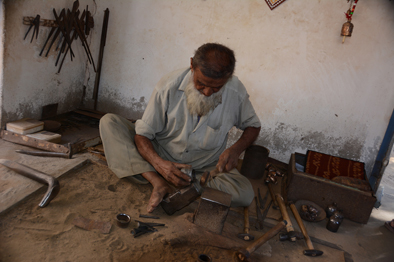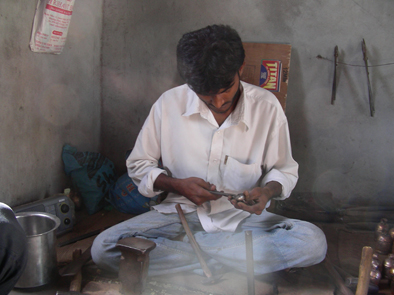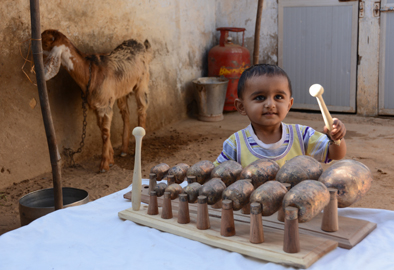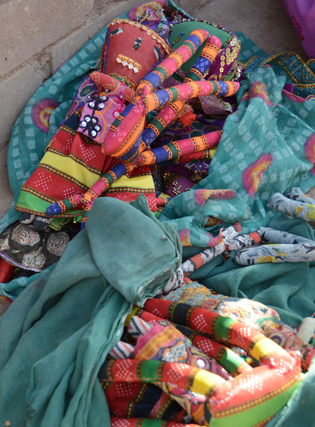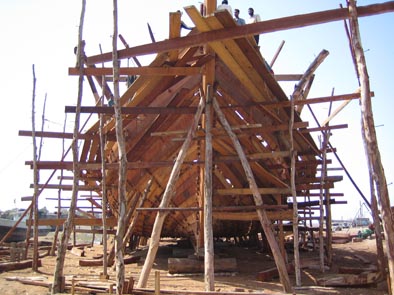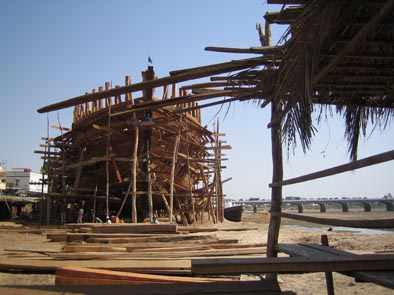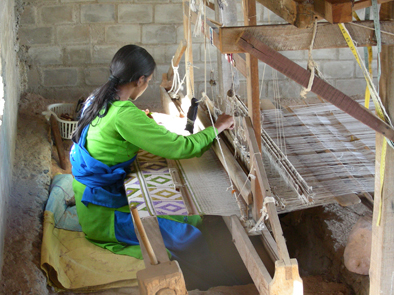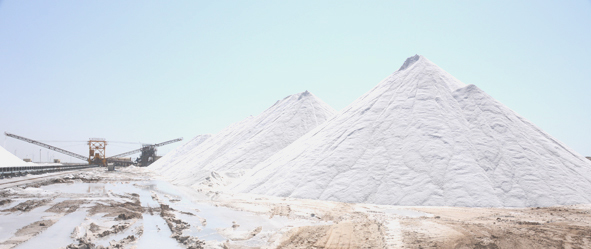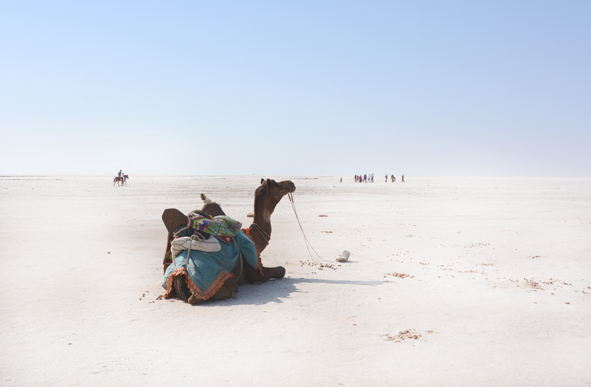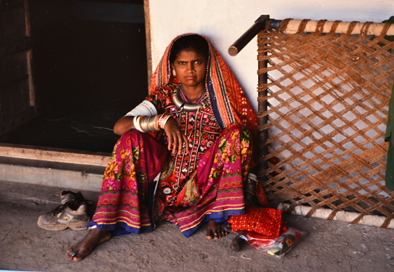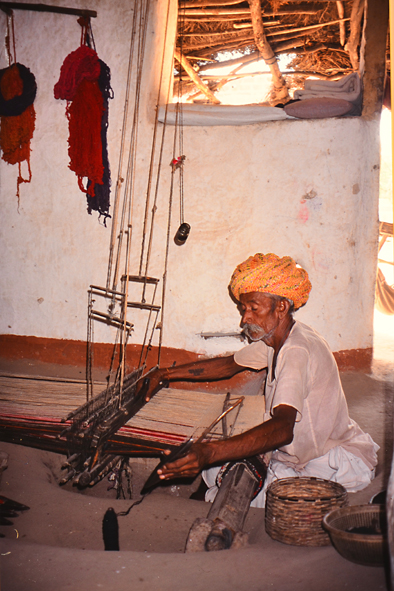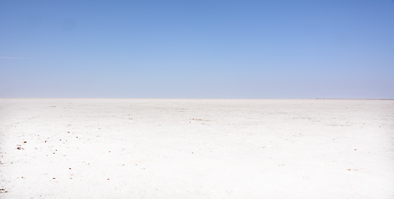 Rogan Art - The clever manipulation of oil bound pigments produces wonderful designs of this 300 year old art form.
Weavers - Shawls blankets and Durries are available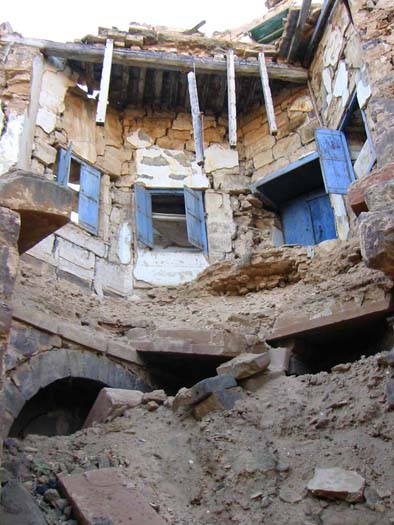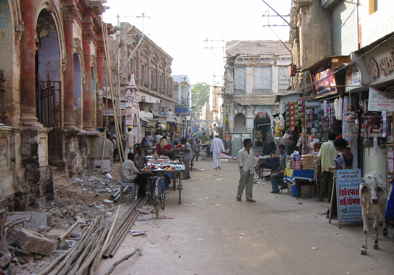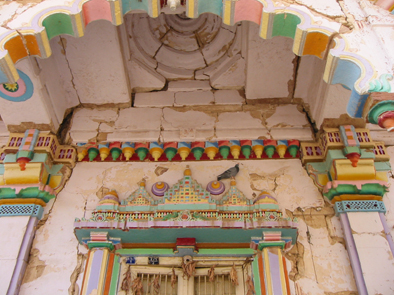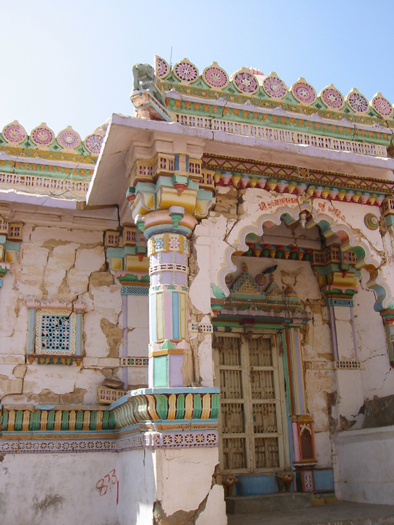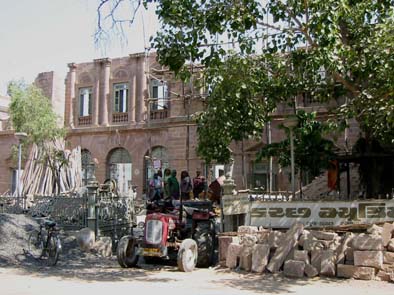 In 2001 Bhuj was victim to a masive earthquake that killed thousands of people as well as reducing threequarters of the town to rubble. 15 years later the town has now been completely rebuilt and is now a very prosperous area.
Further afield: Manvi is a coastal town famous for boat building. Producing traditional wooden Dhows.
The Rann of Kutch is a natural salt pan that stretches for 100 kms straight in front of you. The salt gathered here supplies most of India, and tonnes are exported worldwide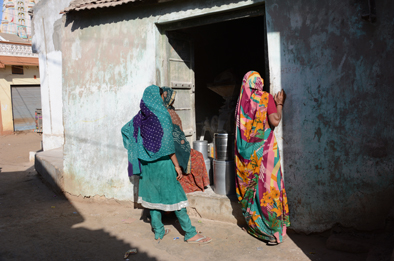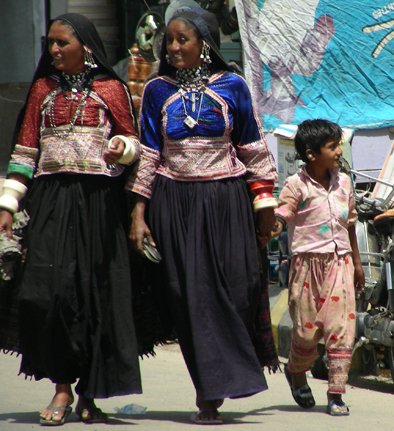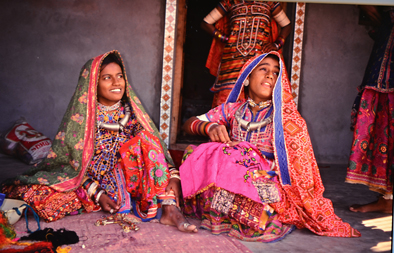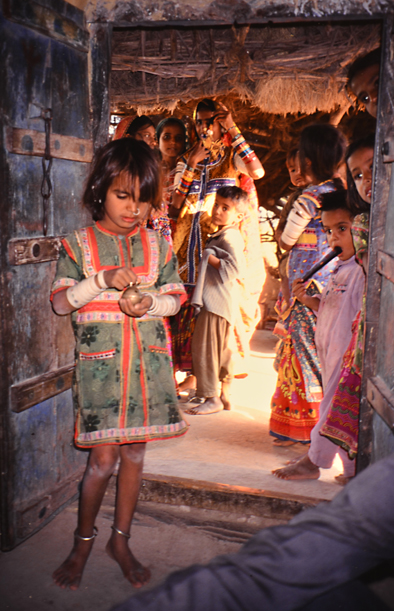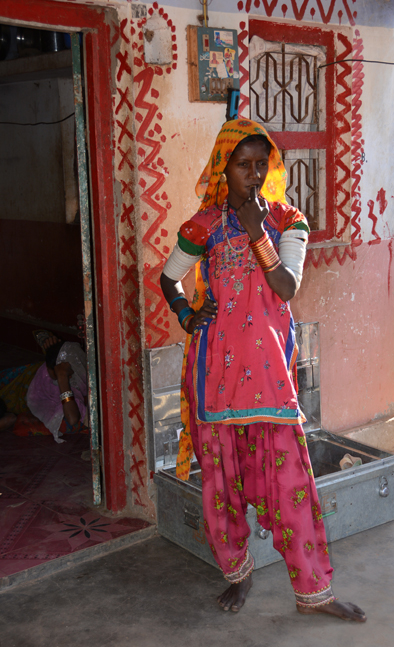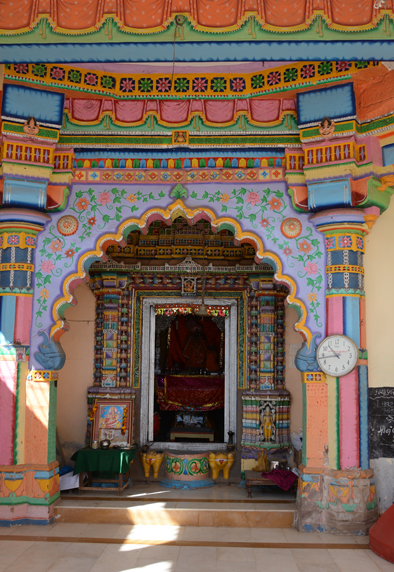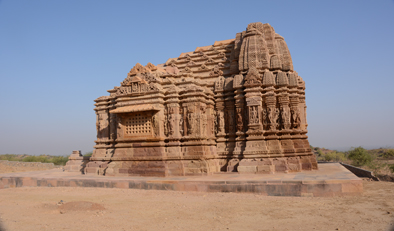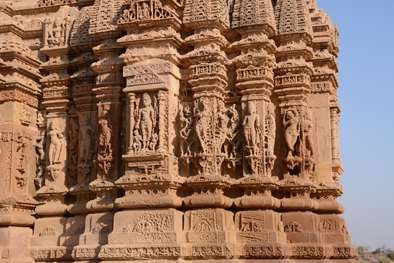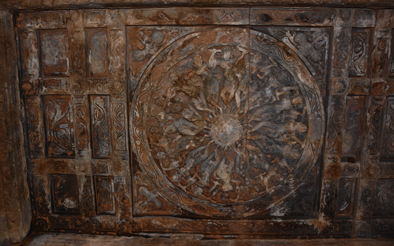 Bhuj is very well known in the textile/embroidery world. The historical sites and the wildlife in the area are also worth exploring.
Most images have been cropped and reduced for the purposes of this web pages. Full sized files of most images shown are suitable for publication or web design. Photo prints are available. For any further information contact me at:- keith.rawling@btconnect.com.
If you are interested in Indian textiles and want to know more, the person to contact is Tiggy Rawling.
Bhuj, Katchchh (Kutch) in Gujarat is well known for it's exquisit traditional crafts especially in textiles. Here is a view of the villages in the area where the work is produced
All Photographs by Keith Rawling - 2000 - 2015 Some photos are from my original transparencies that have been scanned and retouched.