A charming Indian town in eastern Rajasthan, with painted blue houses along narrow lanes.
A busy, colourful vegetable market, and many step wells and temples, Bundi has a lot to offer. It's off the main tourist route although more people have seem to have found it. The Palace is a fantastic construction that clings to the hillside.
Rudyard Kipling, who lived in Bundi for a while, said the Palace was designed by Goblins. It contains many well preserved and unique wall paintings (see below).
Local Villages with their various crafts and trades are worth exploring.
A colourful town and market, an ancient Palace clenched to the hillside, and loads of monkeys.
The photo on the left was taken in Bundi market. I saw the potential of a good photo, so I just turned away, took out the camera, turned back back and took the one shot.
It appeared in the Daily Telegraph travel section. The following year I made a point of finding the man again and gave him a print. He was so pleased he proceeded to plant the photo in his shallots!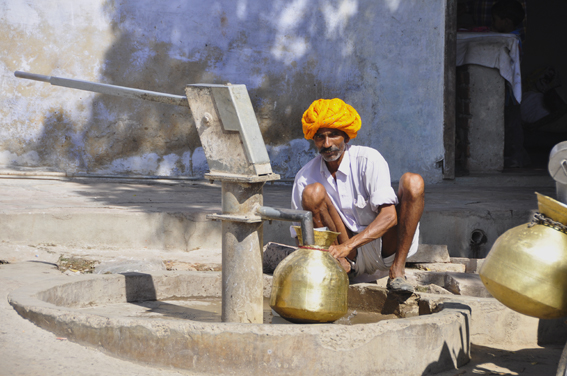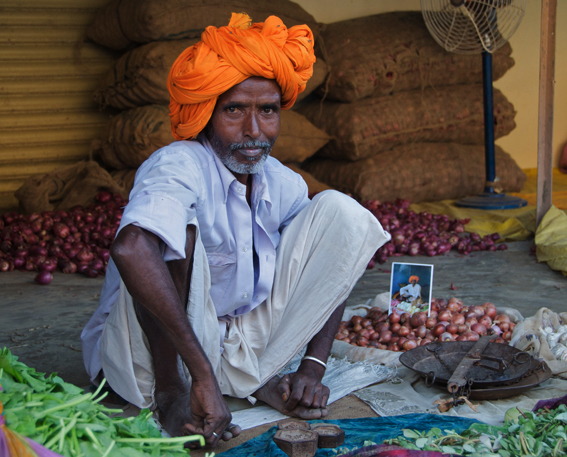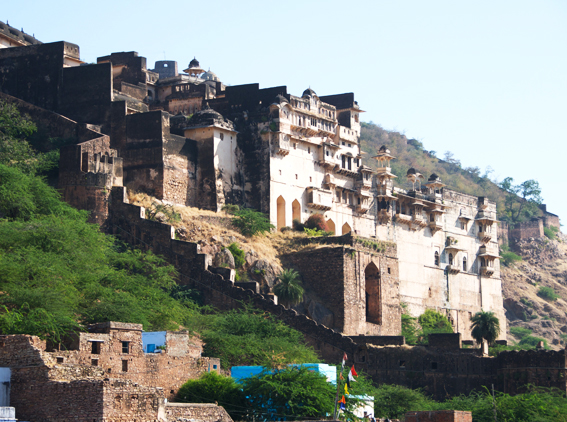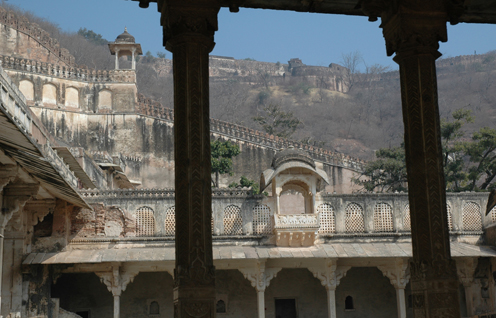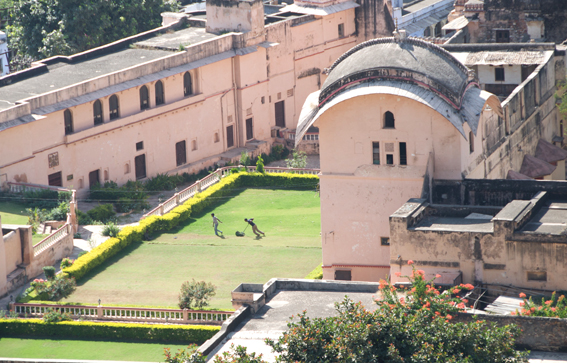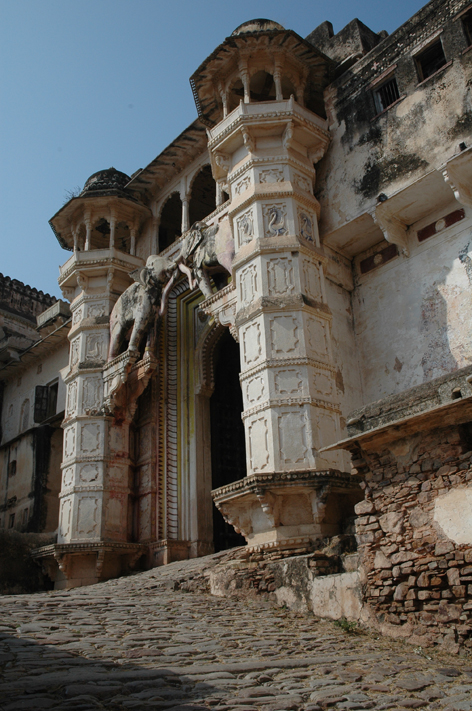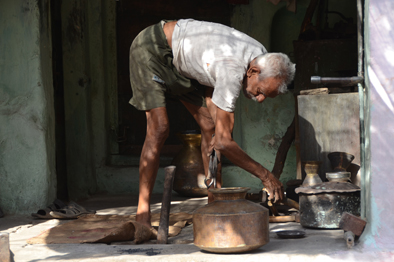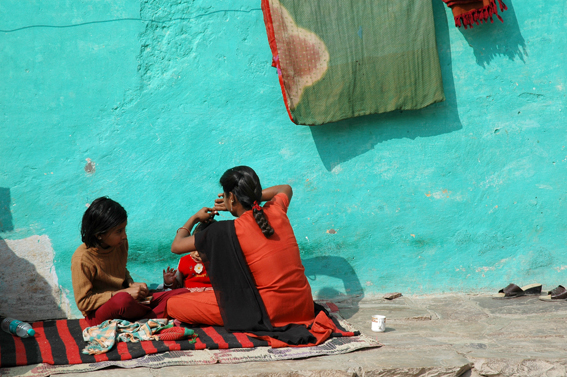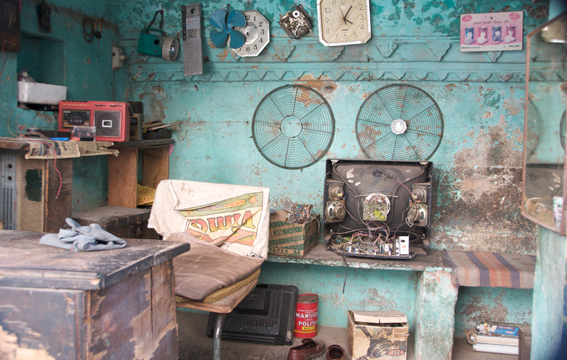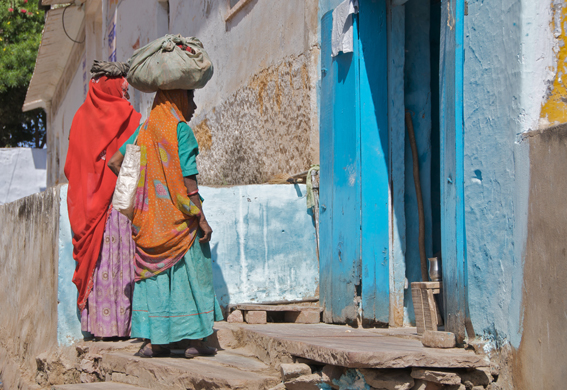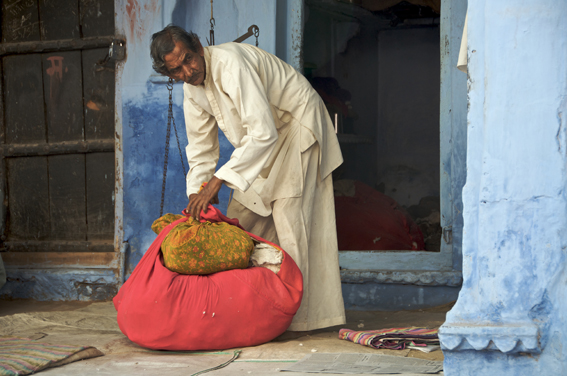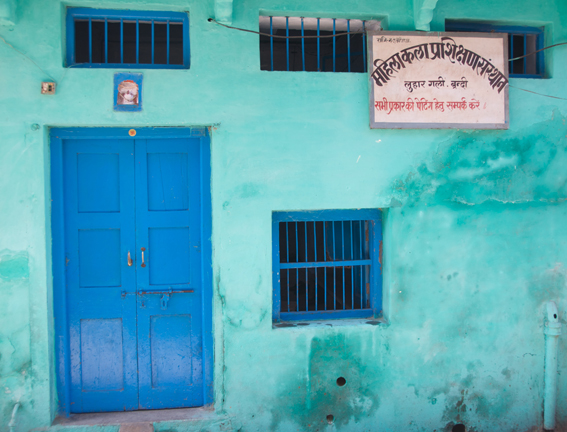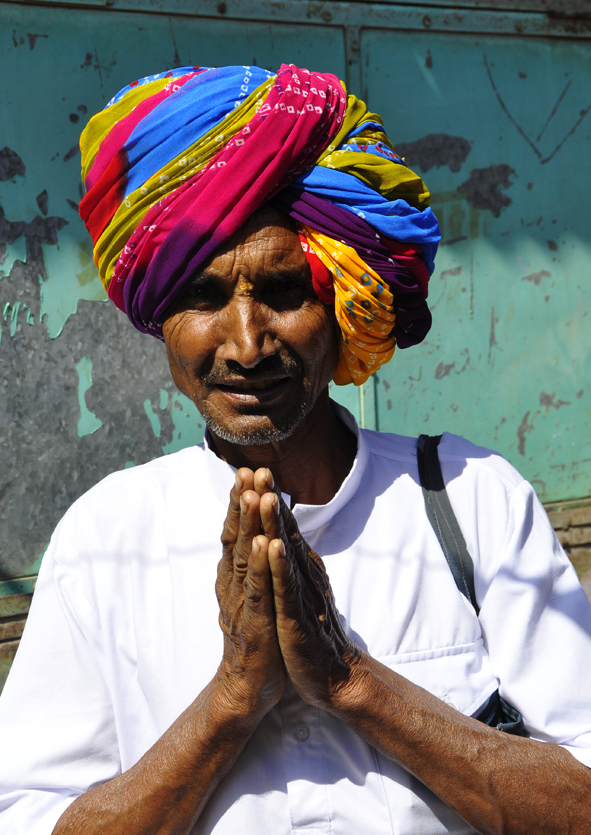 The main streetof the old town and market is always full of interesting people, and colour..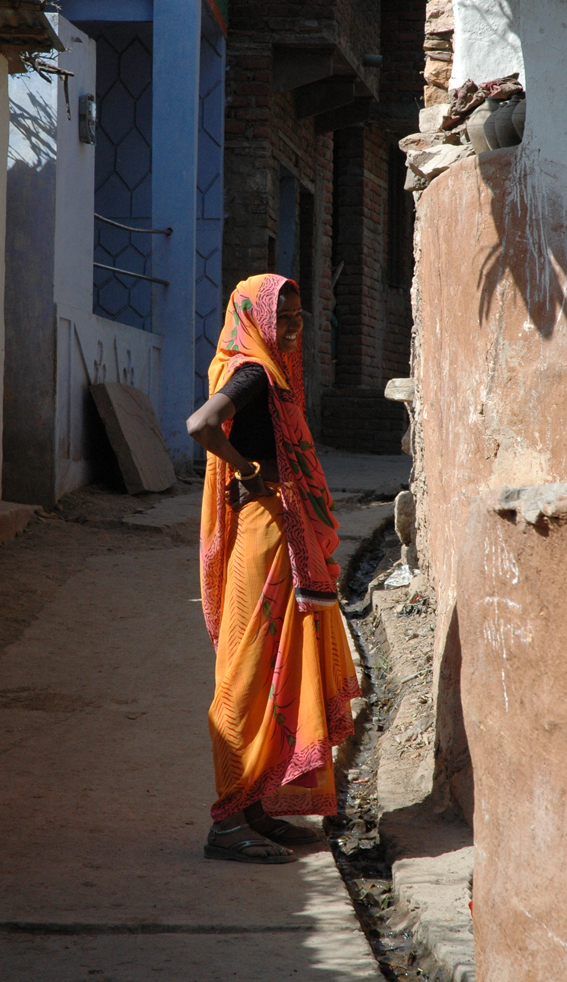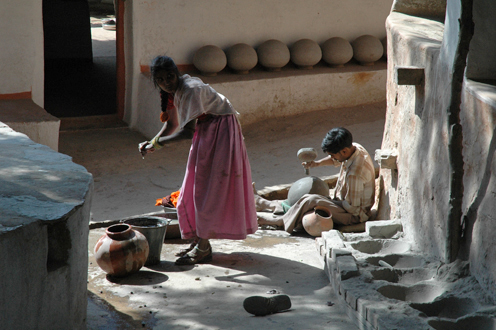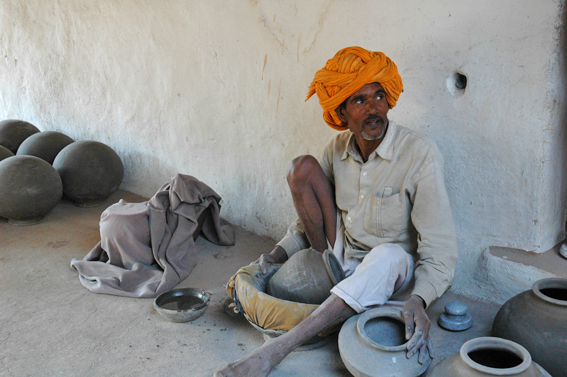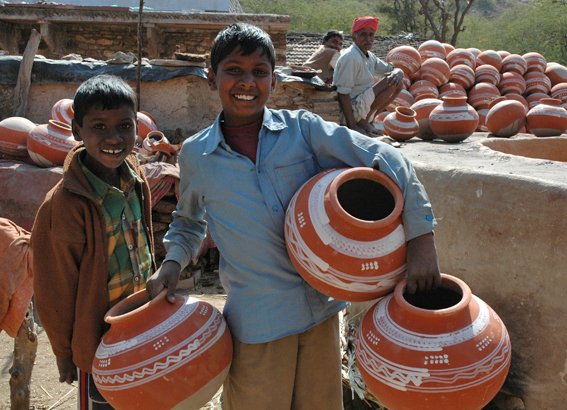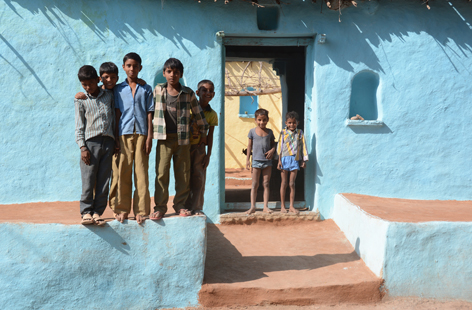 Bundi palace - Ummed Mahal was built by Ummed Singh between 1749 and 1773.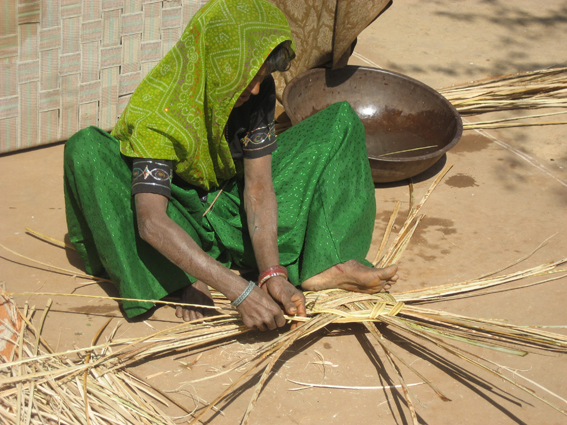 In the surrounding villages, the local potters and basket weavers produce mostly for the local markets.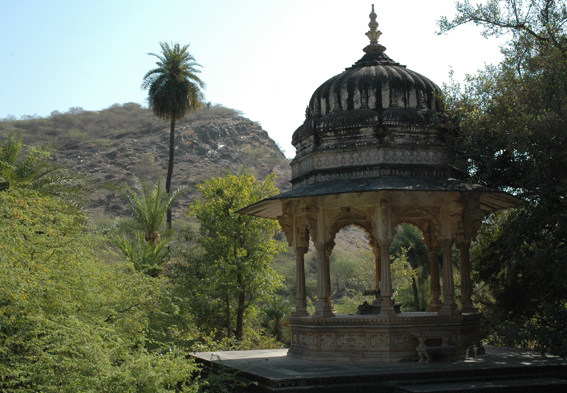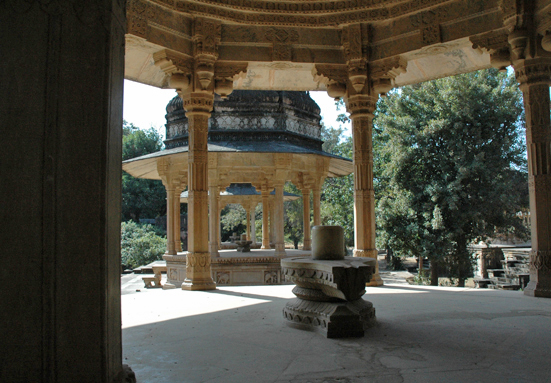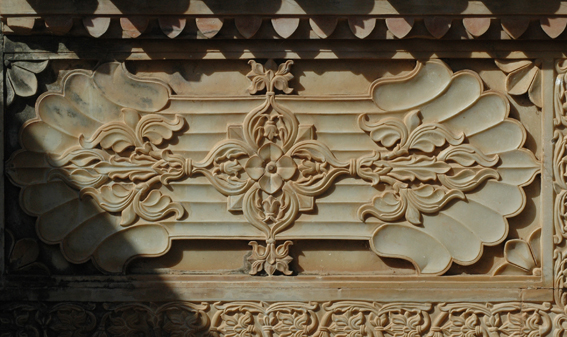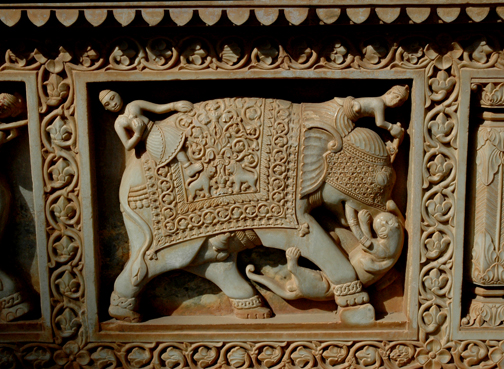 Wonderful well preserved carvings at the nearby Cenotaph -' Sar Bagh'.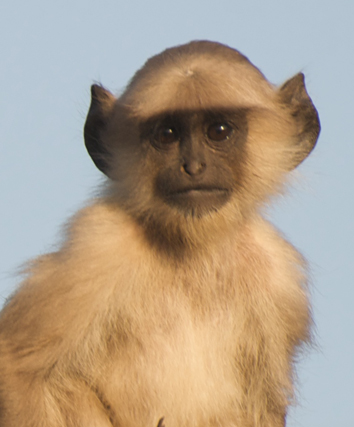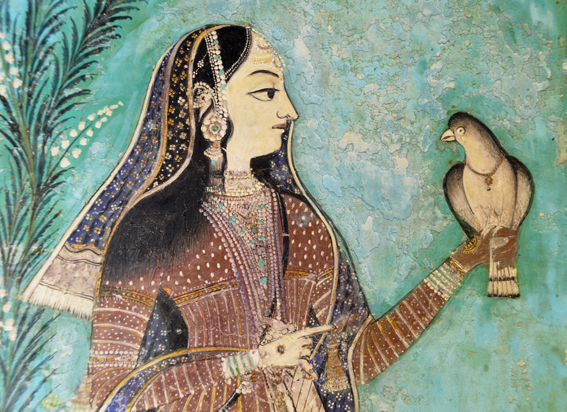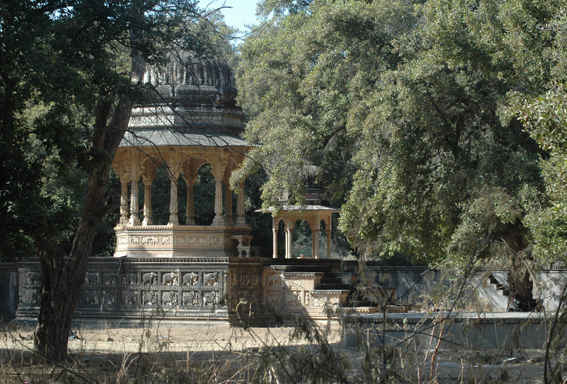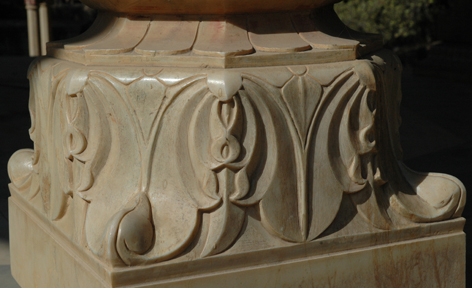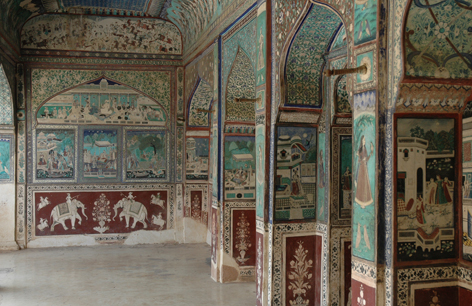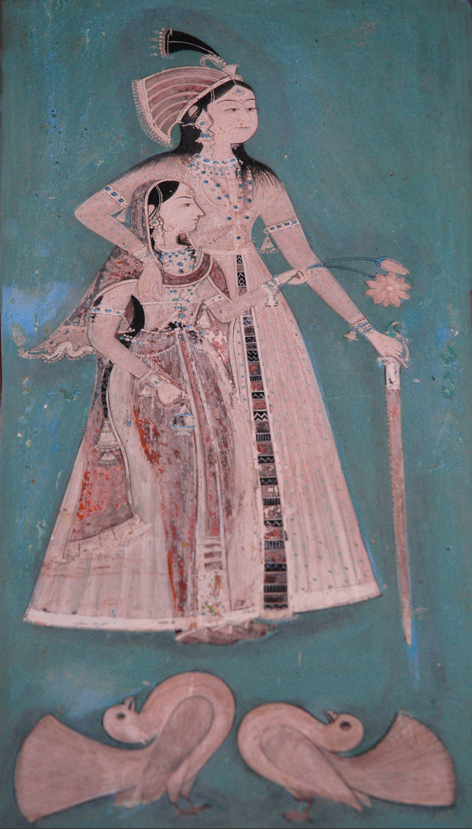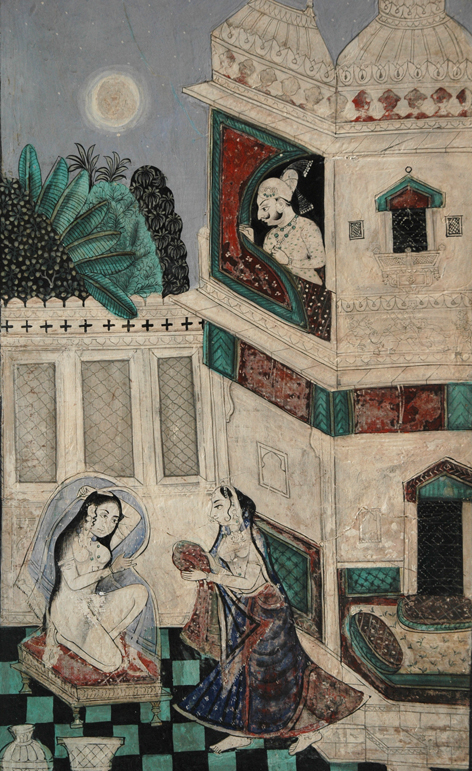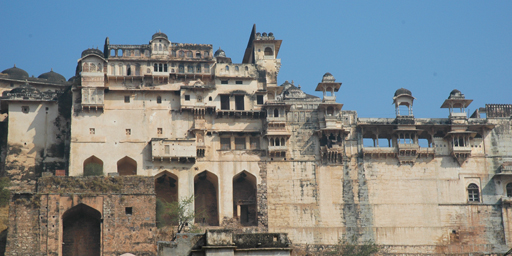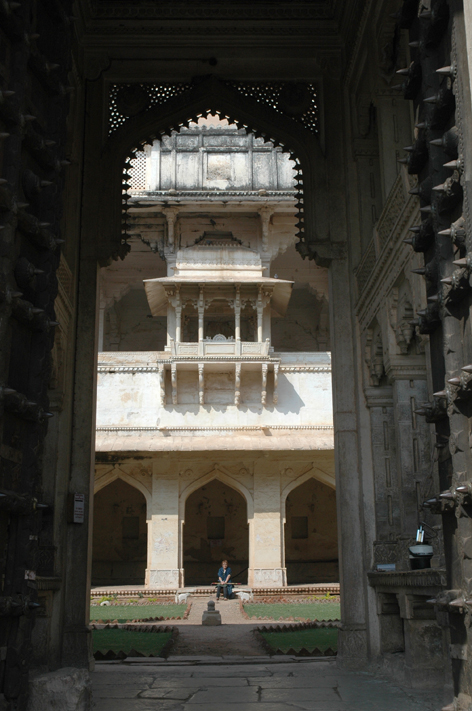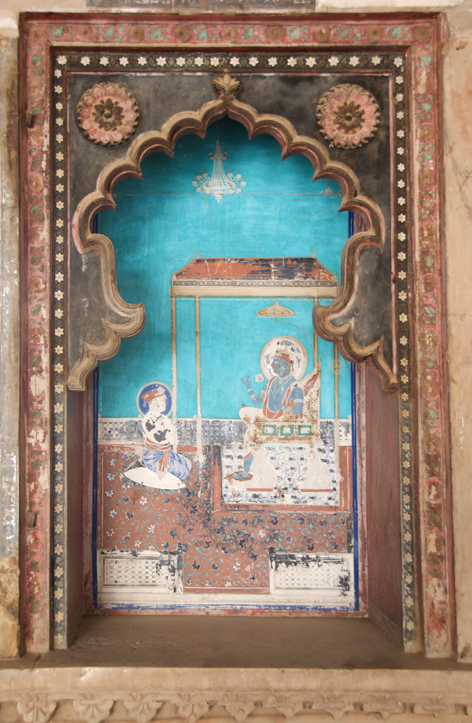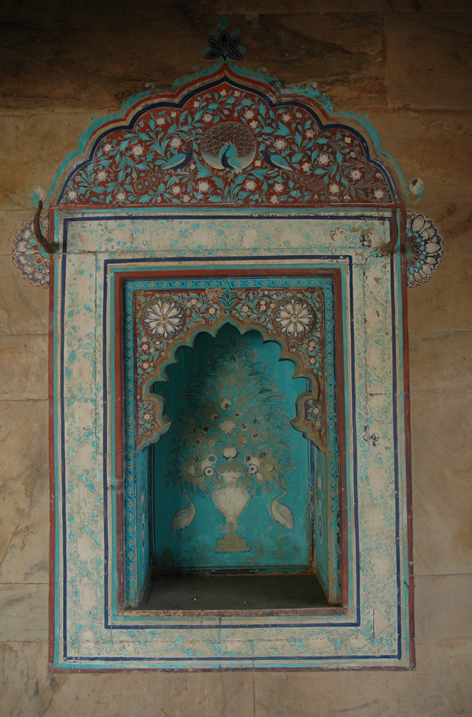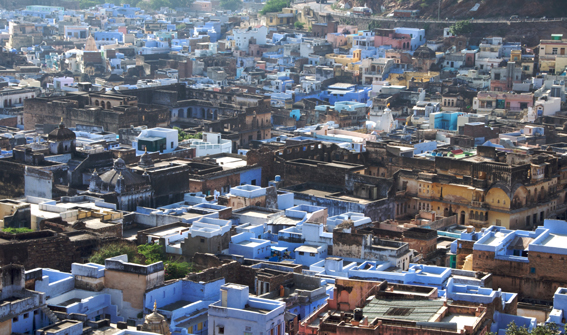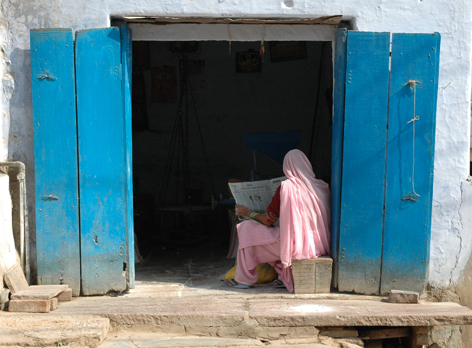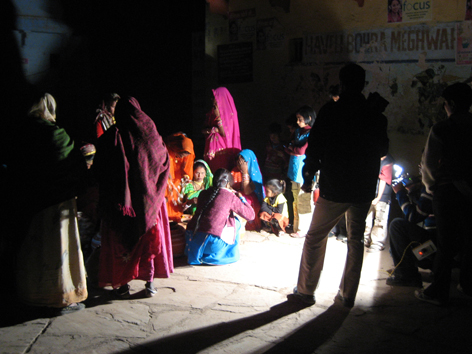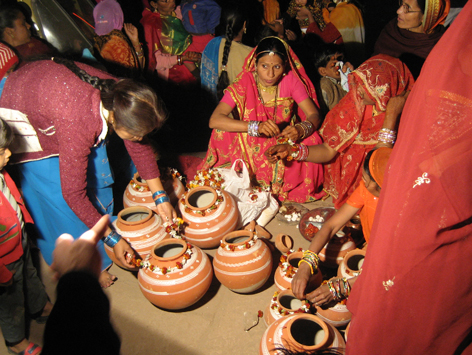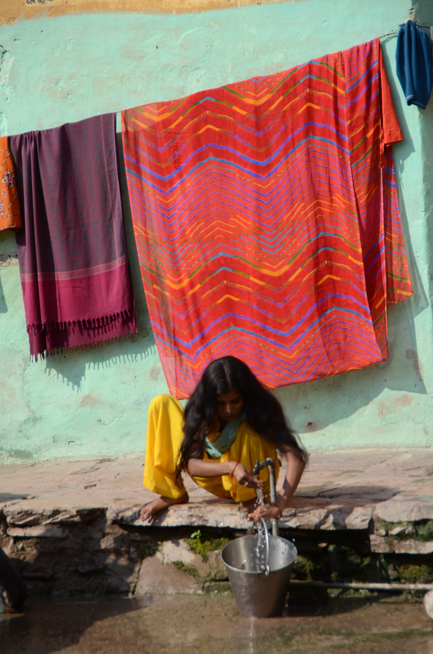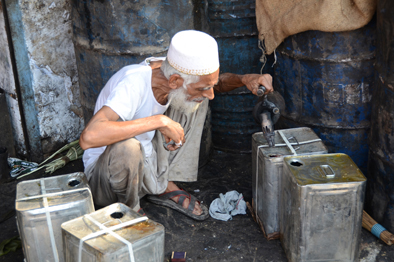 Bundi, Rajasthan, India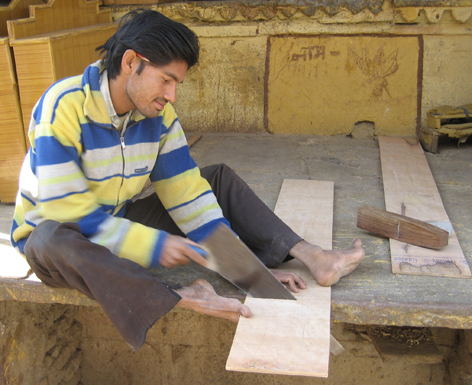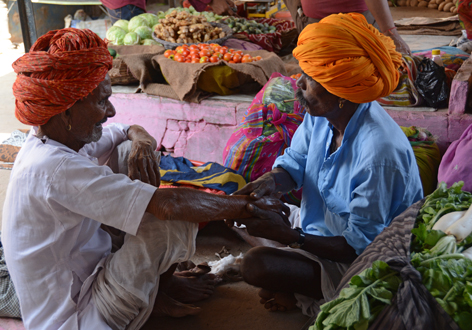 Kukki now has a shop in the main street. We were first introduced to Kukki some 4-5 years ago. He is a professional archaeologist who took us on a day out to see the pre-historic cave paintings.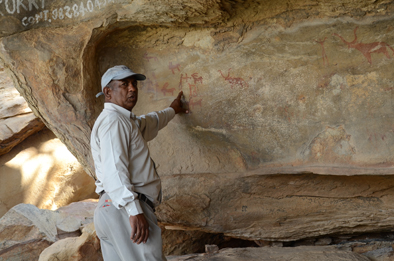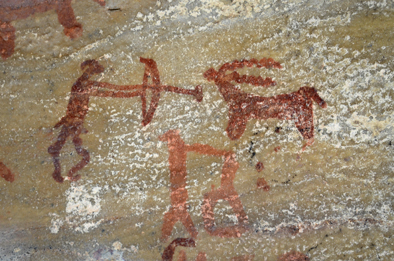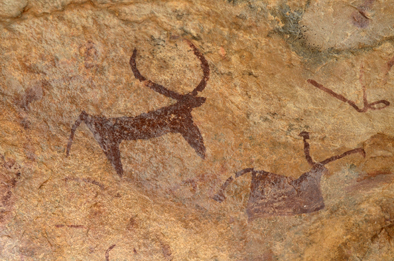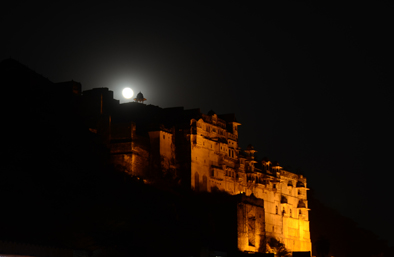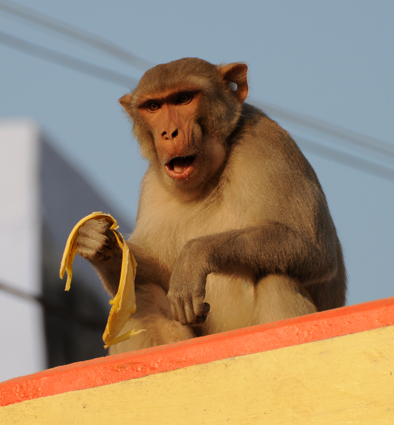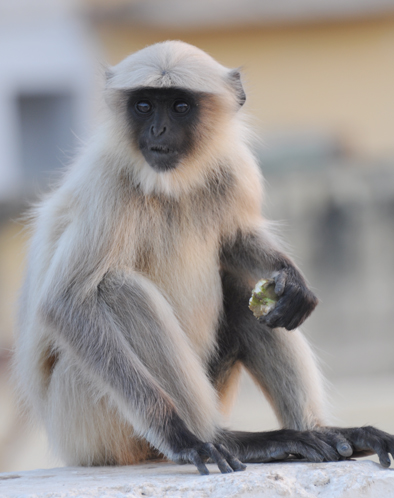 The famous paintings are exposed to the elements. Personally I am a little worried about their conservation so I took time and with permission to photographed them all in detail. To see the complete collection please contact me. If you wish to photograph them yourself be aware - No flash is allowed.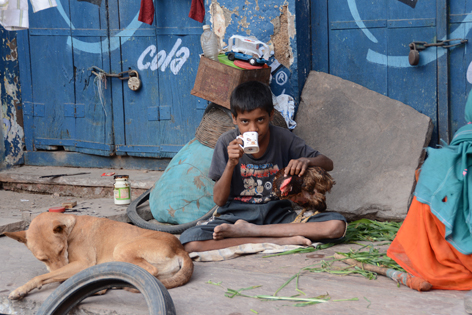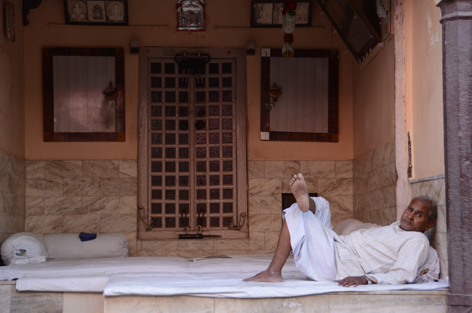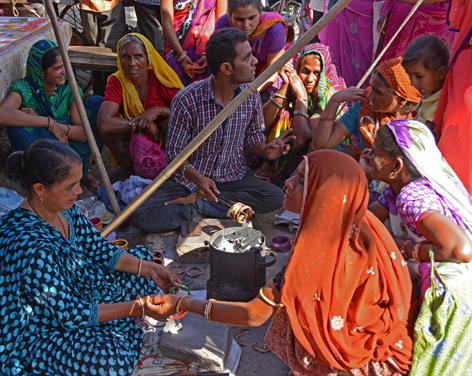 And of course the monkeys.... Langur Monkeys (black faced) are mischievous and friendly, but Rhesus Macaque (red faced) are definitely not. You can buy a wonderfully decorated 'Monkey stick' in town - very useful!!
We stayed at the newly renovated Nawal Sagar Palace. Comfortable and good food.