Kerala Backwaters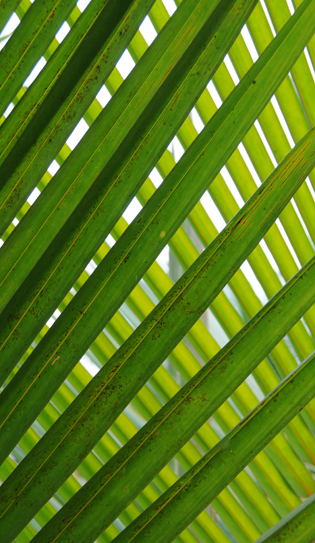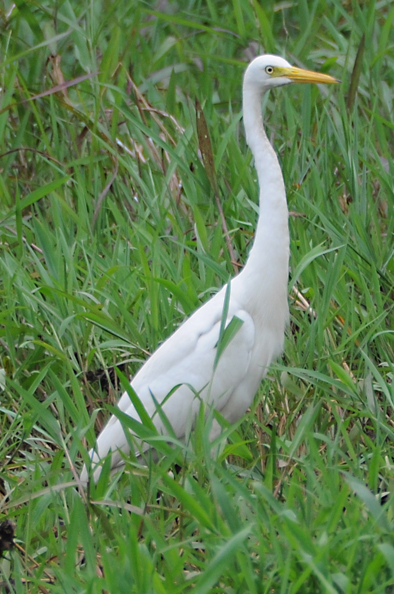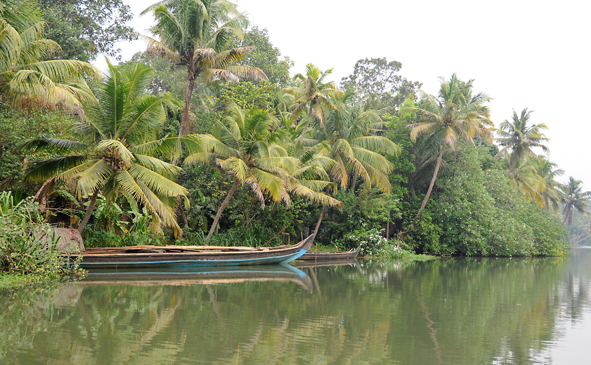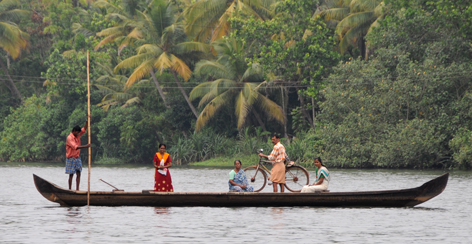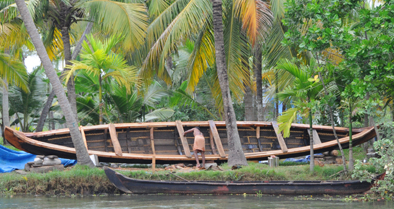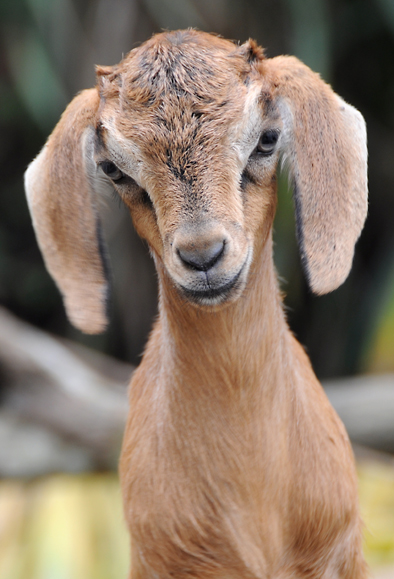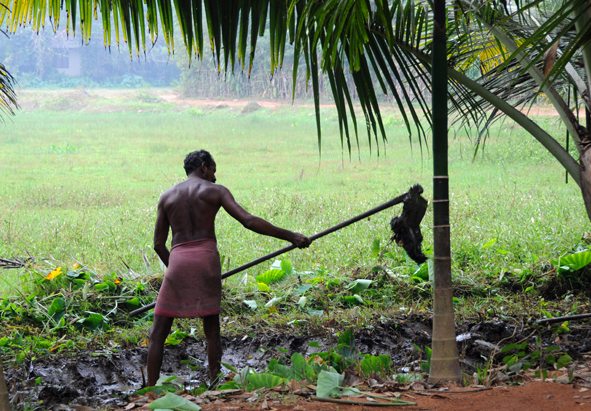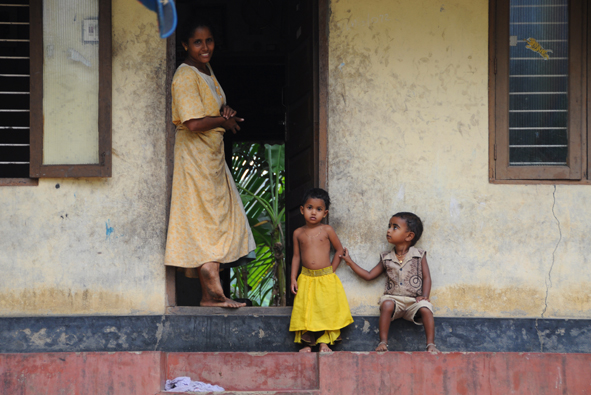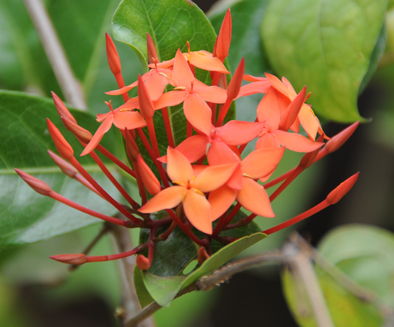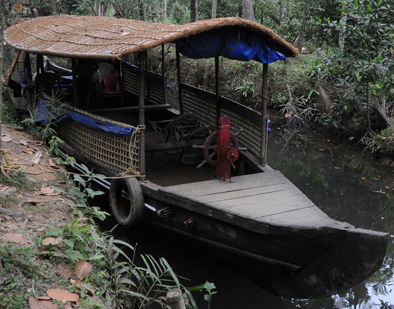 The world famous Kerala backwaters extend for many miles around the Cochin area in Southern India. To see all of it would take forever, but a day out, courtesy of the tourist information centre is really worth it.
As you quietly glide through narrow backwaters and then into wide lakes, glimpses of daily life and lots of wildlife can be observed.
Visit local villages to see boat-building, rope-making, prawn-farming, and see all the spices just growing naturally.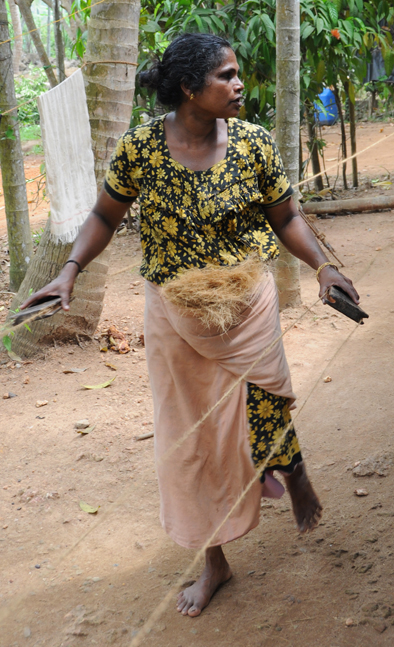 Large Egret, Purple Heron, Boating buiding, rope making, palm patterns and an Asiatic Magpie Robin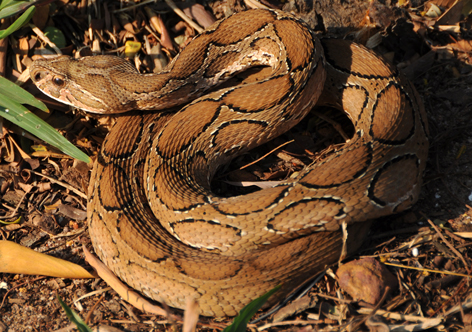 Not all wildlife is friendly. Bull Elephants and the deadly poisonous Russells Viper should be given a very wide berth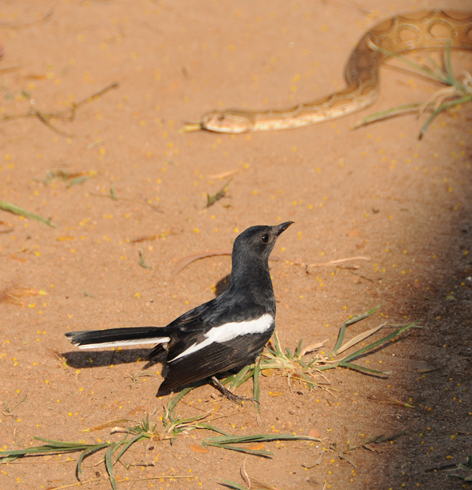 Magpie Robin taunting the Russells Viper.