When traveling we often eat at roadside Dhabas - small outdoor resturants. Most dishes are unlike the Indian food we get in England, for instance this is an authentic roadside Indian dish - Fish Fry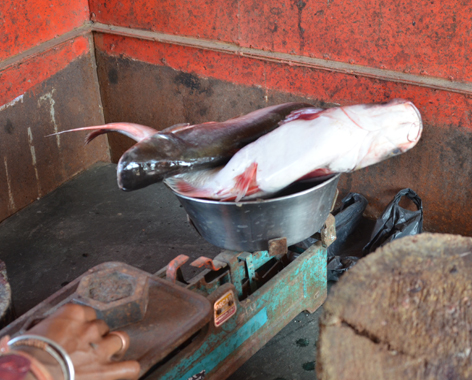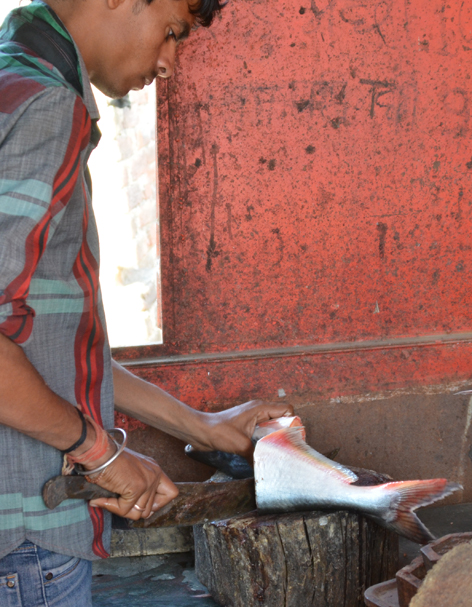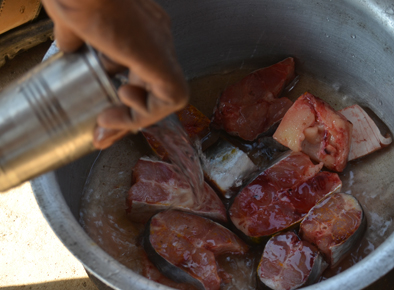 First catch your fish. In this case - Giant River Catfish.
Chop it up into medium size pieces.
Sprinkle with salt, garlic, turmeric and chilli powder and add water. After 5 minutes wash thoroughly with clean water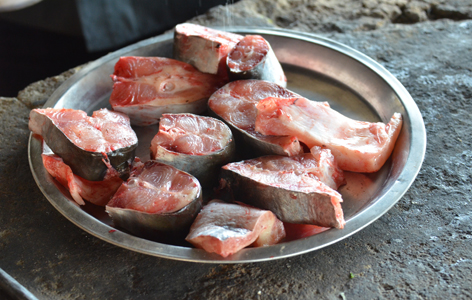 In the meantime, make sure your kitchen is clean and tidy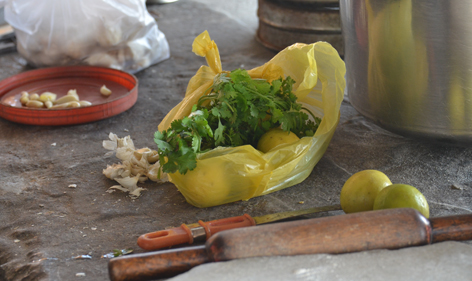 Prepare the other ingredients. Garlic, Coriander and Lemons.
Place fish in a clean dry dish.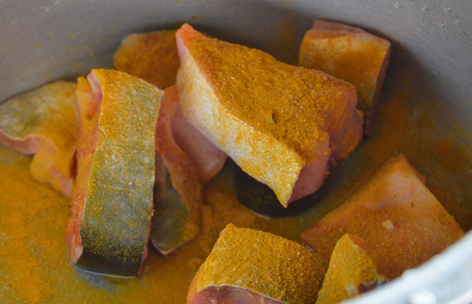 Again add Turmeric, Chilli powder, Garlic, Salt and a little Lemon Juice, and leave for ten minutes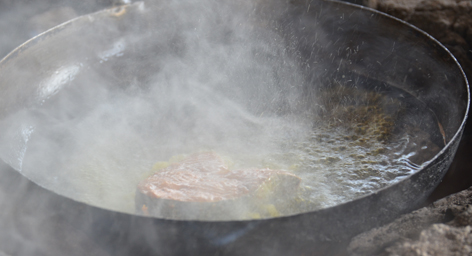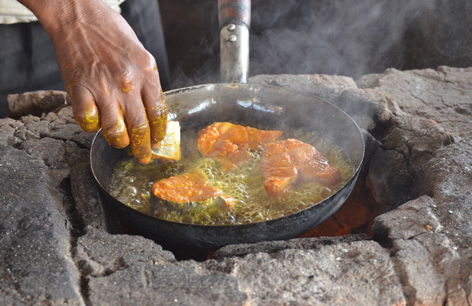 Fill the pan with Mustard oil and bring up to temperature.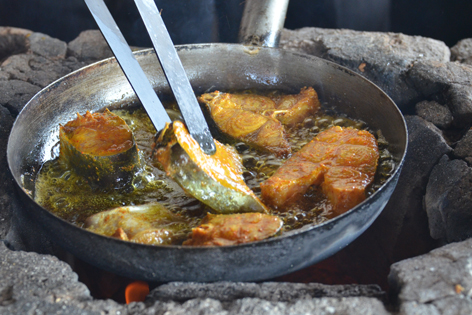 Make sure it's cooked both sides (3-4 minutes)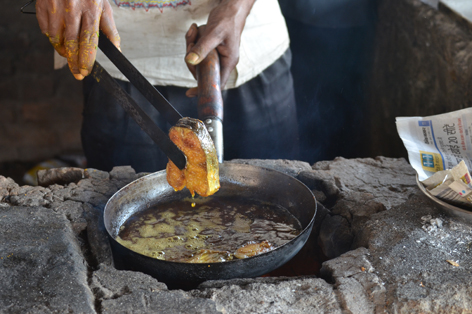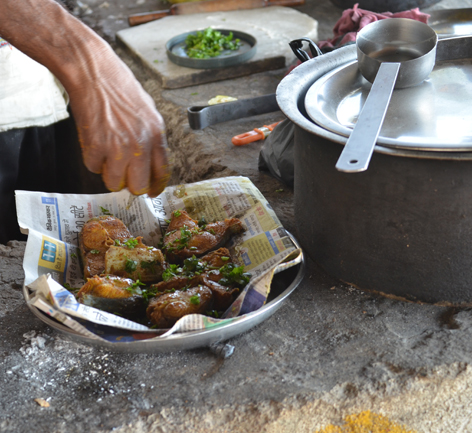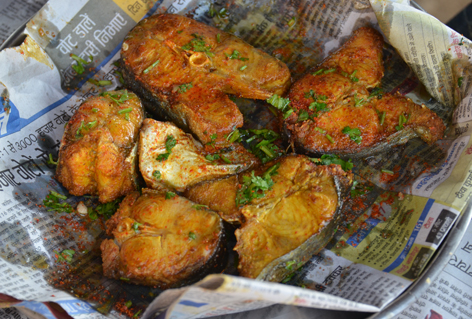 Take out of the pan when cooked and place on paper to drain.
Add lemon Juice, Coriander and a little salt and serve.
The final dish - with a pint of Kingfisher - delicious!
---
Indian Breakfast - Masala Omelette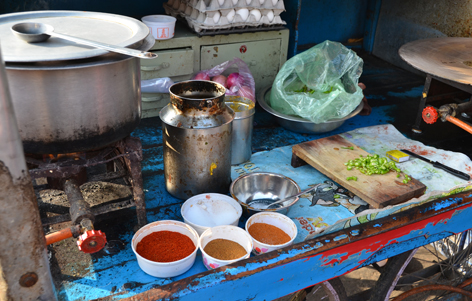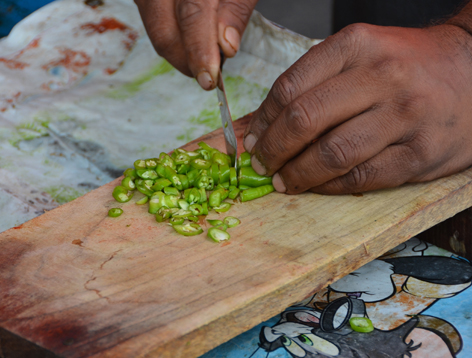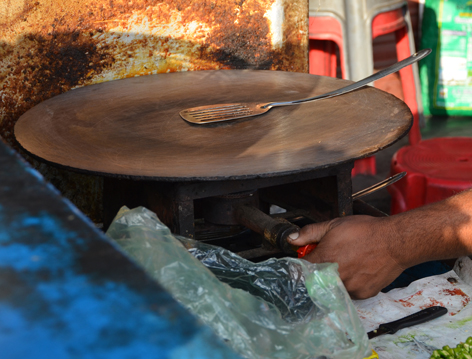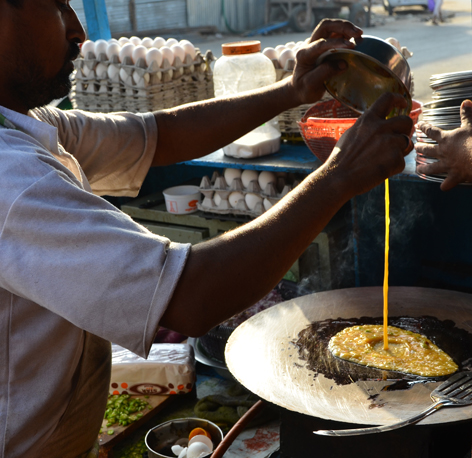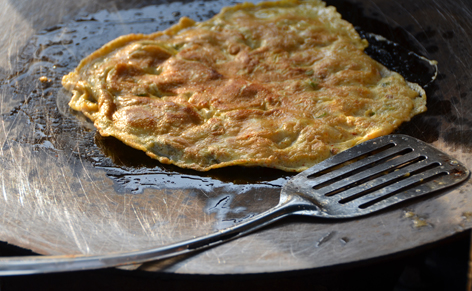 Prepare ingredients: Eggs, Chilli power, Garam Masala, fresh green chilli and onion.
Beat together 2 eggs an pinch of Garam Masala, fresh green chilli and onion. (add chilli powder if you want it extra hot) pour into pan.
Turn on the gas and add a little mustad oil and a tiny pinch of salt to the pan.
Chop the fresh green chilli and onion into small pieces
Cook for max 2 mintues each side.
Serve with toast, and Indian ketchup.
---
Chai - Essential refreshment