A selection of woodland and 'jungle' birds I have photographed on my trips to India. Most of the photos were taken in the Udaipur area..... a very good starting point for bird photography or bird watching. November to February is when the area gets most visitors (Birds and Tourists). There is more information at the bottom of the page.
All photos ©Keith Rawling 2010-2016
Updated 13/12/16
Photographed on location by
Keith Rawling
Woodland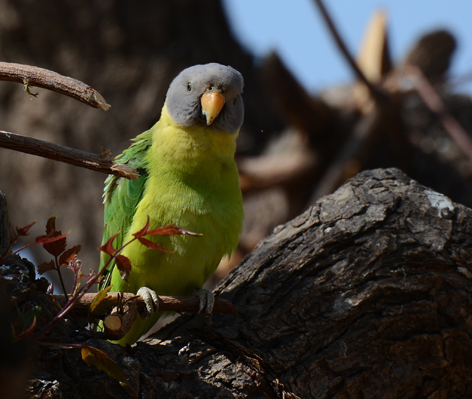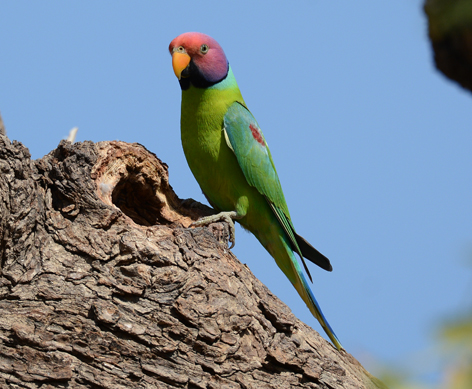 A pair of Plum Headed Parakeets nesting in a hollow tree.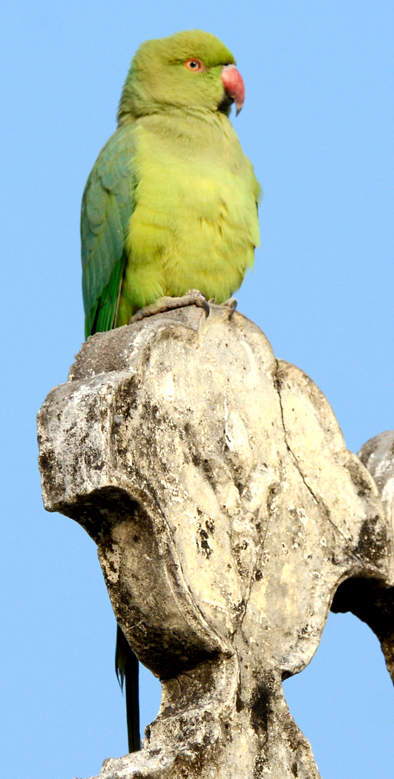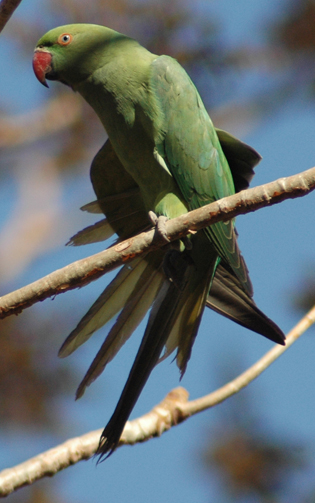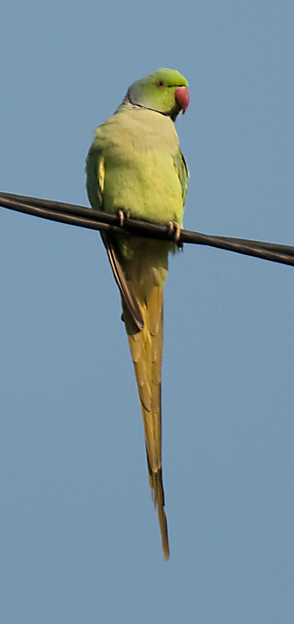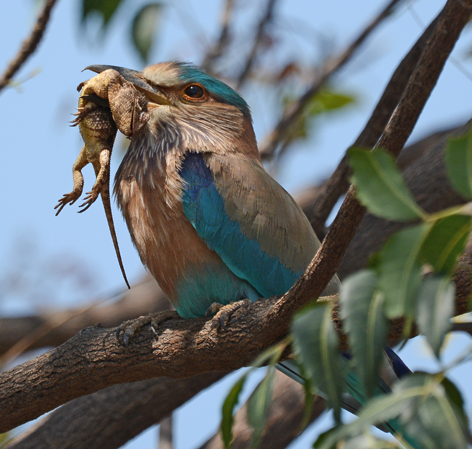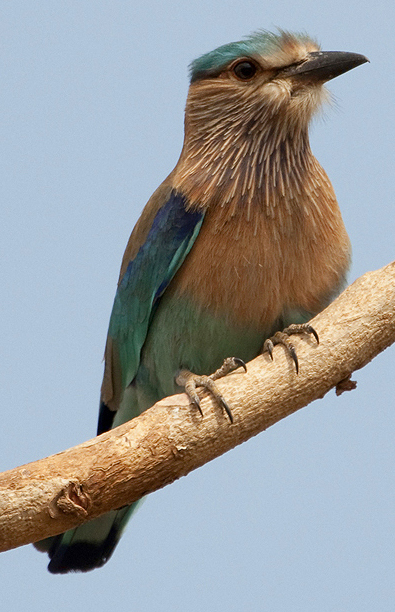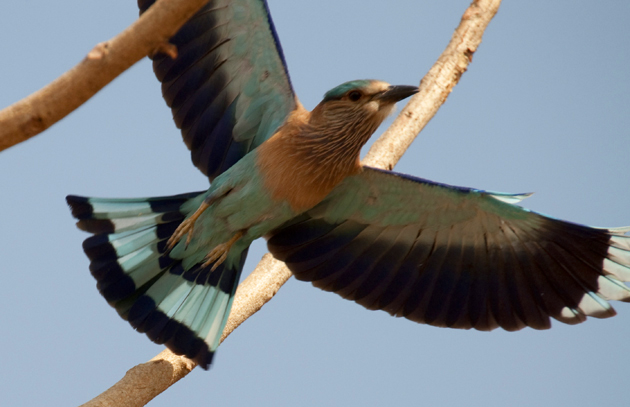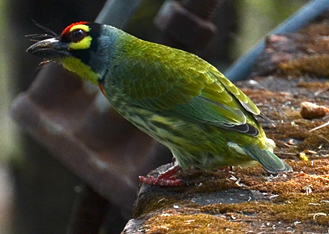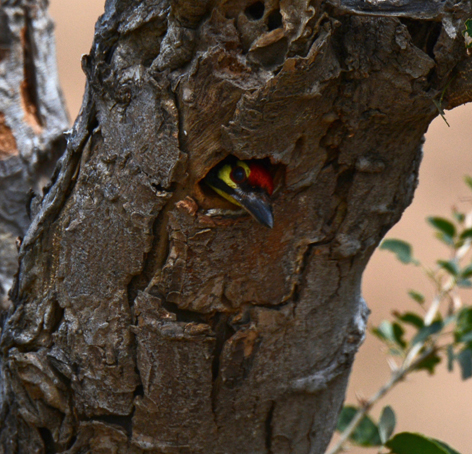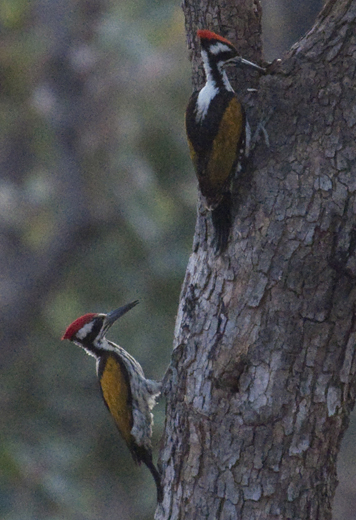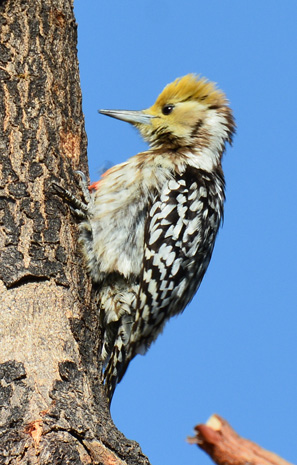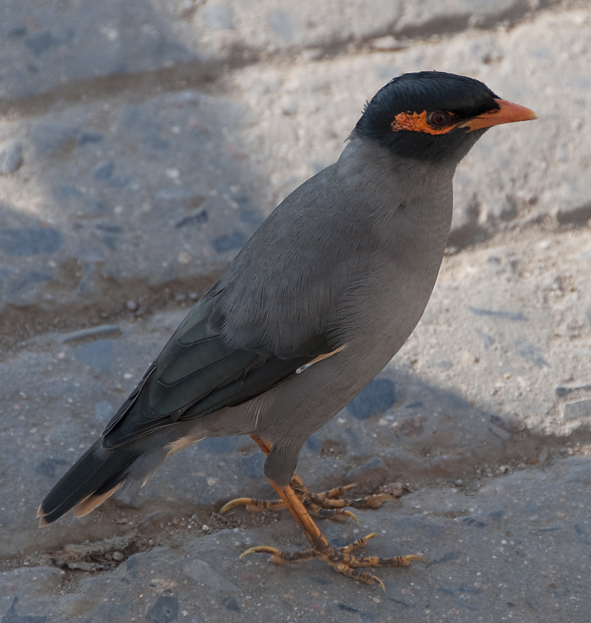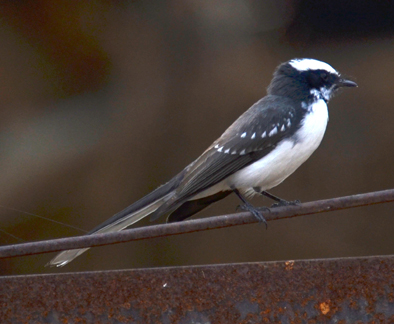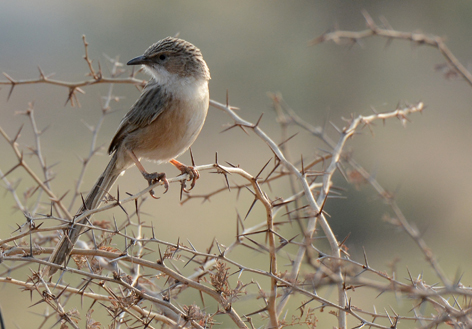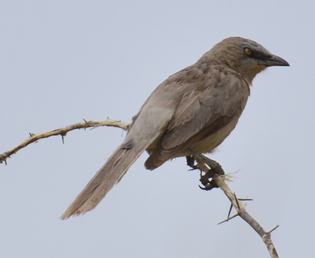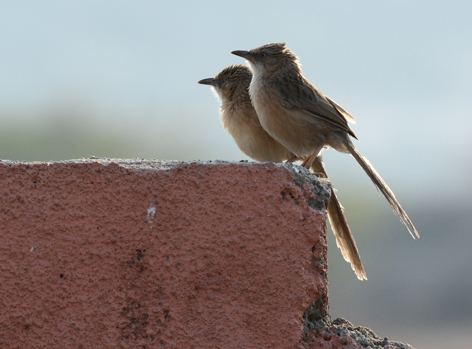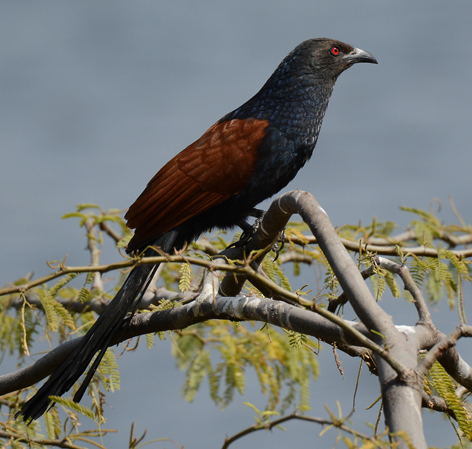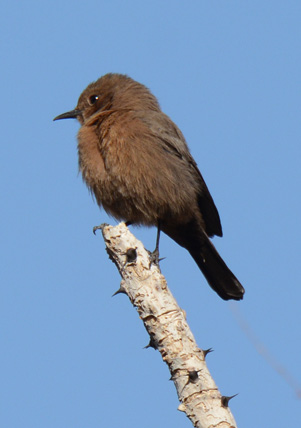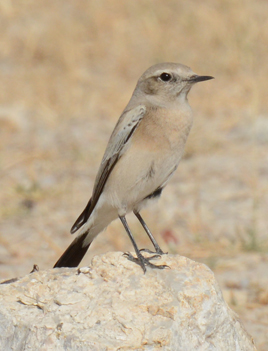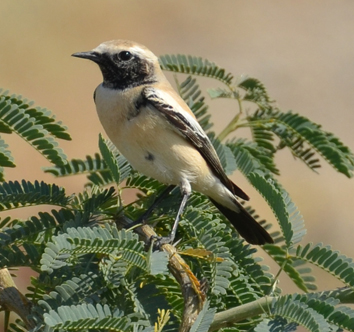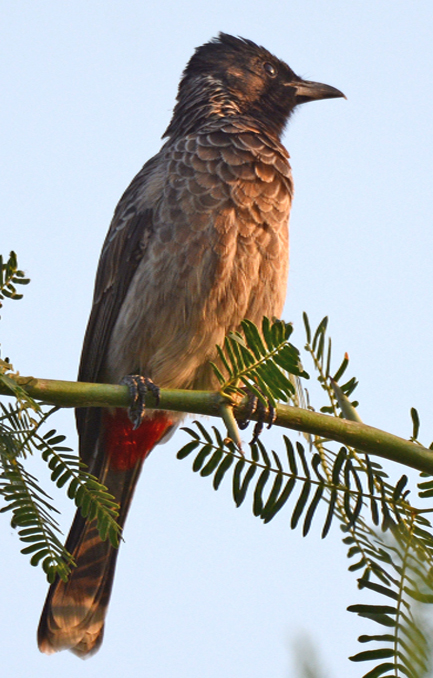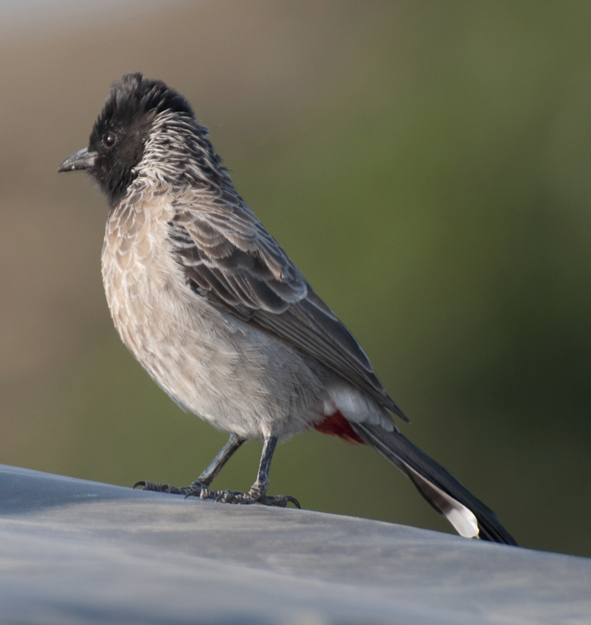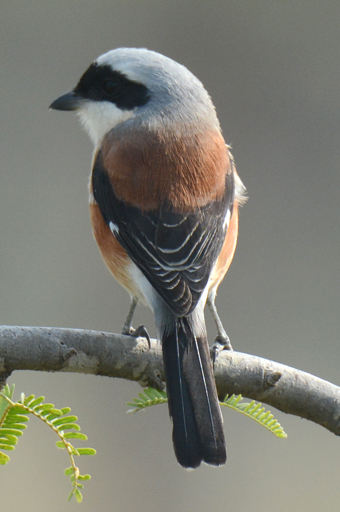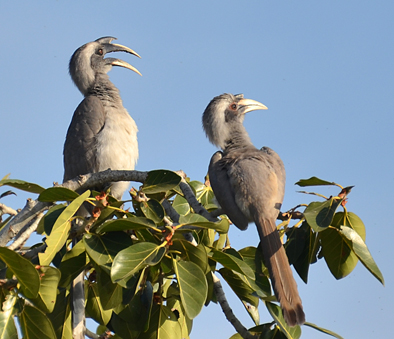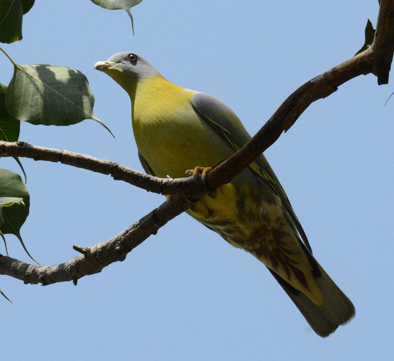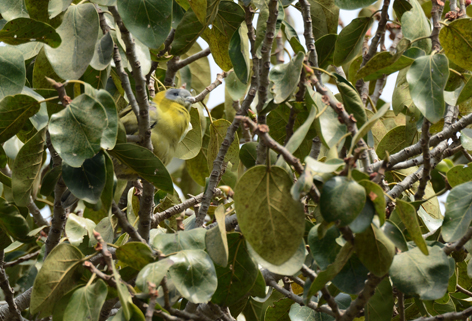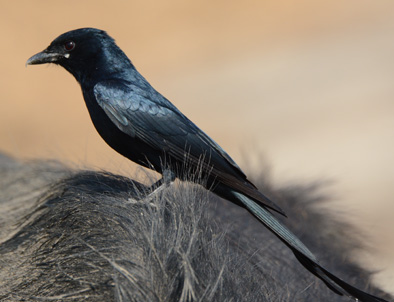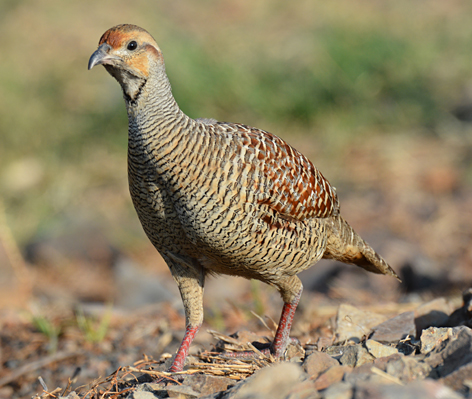 Rose Ringed Parakeet is common all over India
Indian Rollers displaying - female awaits outcome
The Indian Roller. With beautiful turquoise colouring sometimes known as the Blue Jay. On the right with a Chameleon lunch.
The Coppersmith, so called because of it single repetitive metallic note, nesting in a hollow tree.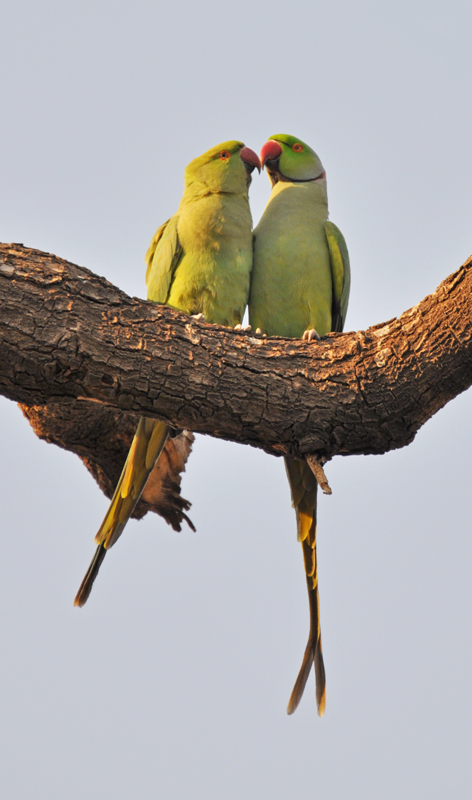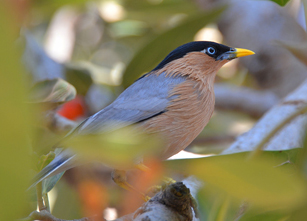 The even more common Jungle Babbler
Greater Cougal: a large bid with a big booming voice.
Brahminy Myna also known as Brahminy Starling
Common Myna with youngster
Yellow Crowned Woodpecker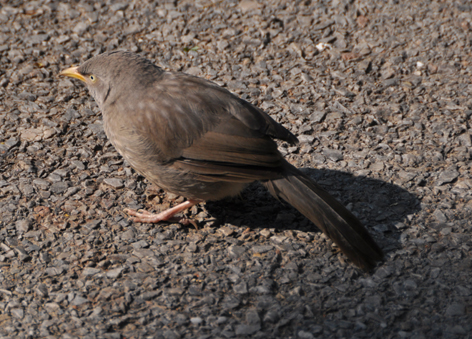 The Yellow Footed Green Pigeon. I think is the hardest bird bird to see even when you know where they are.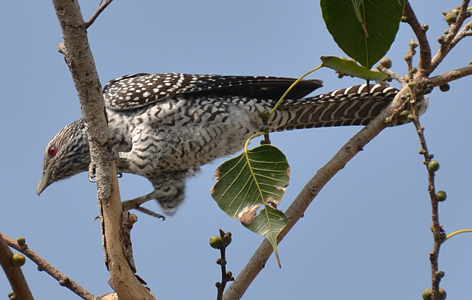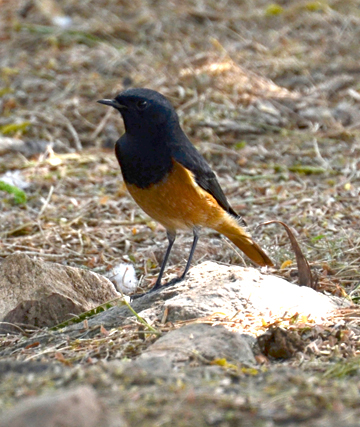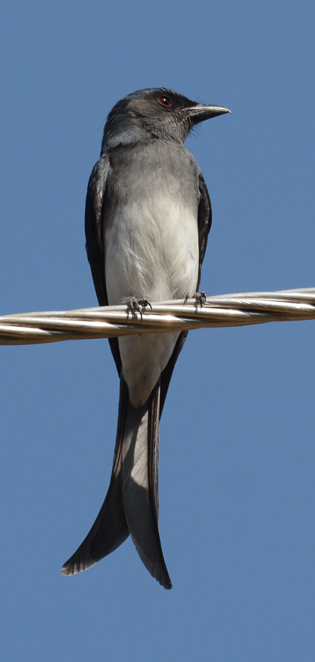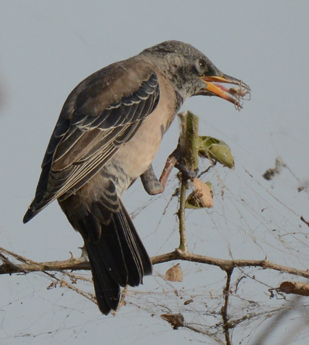 Lesser Goldenback or Black Rumped Flameback Woodpecker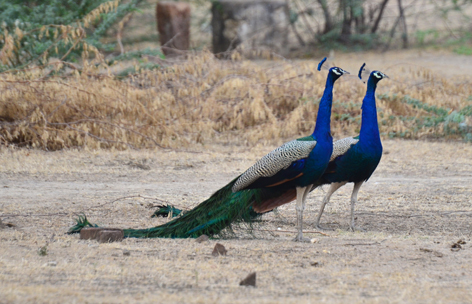 Udaipur is a great centre for birdwatching and bird photography. Around the lakes there are quite a few opportunities to spot something different and get close enough to get good photos. For the rarer species obviously it's better to get out in the countryside. A car or rickshaw make a very good hide. A lot of these photos were taken with my friend
Samshu
A good and trusted friend who knows the best places to get good photos.
This site has been updated since I got a copy of the the re-publication of 'Birds of the Indian Subcontinent' Oxford University Press. Easily the best book on the subject that I've seen. Consequently these birds are named to align with this publication. I also consult 'Birds of India' - OM International Press. Both obtainable at the Strand Bookshop Mumbai.
These images have been cropped and reduced to suit this web page. Full sized files suitable for publication, print or web, are available. For any further information contact me at:-
keith.rawling@btconnect.com.
Techy Info: For Bird photography in India I travel light, two cameras, and two lenses - attached. I don't like changing lenses in case dust gets in. Currently I take Nikon D7100s, a 28-300mm lens and the new 80 - 400mm lens when I require that extra reach. Set to shutter priority (1000th) to freeze the action and to limit camera shake. The light is fantastic so 200 ISO is OK most of the time.

Koel - adult female and male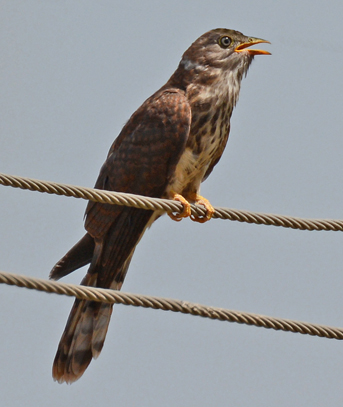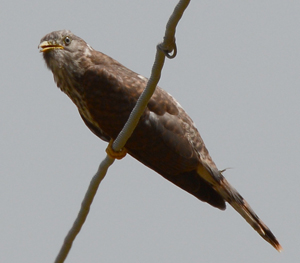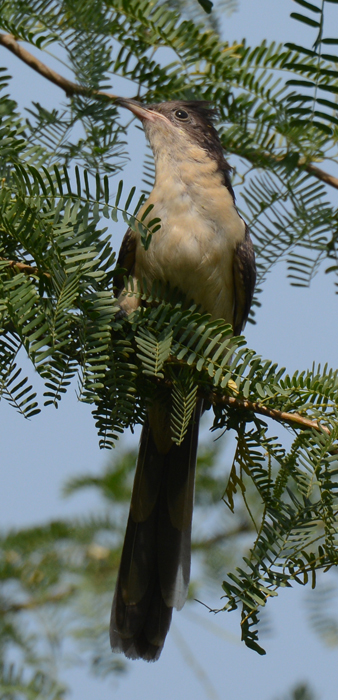 Common Hawk Cuckoo or Brainfever Bird - imm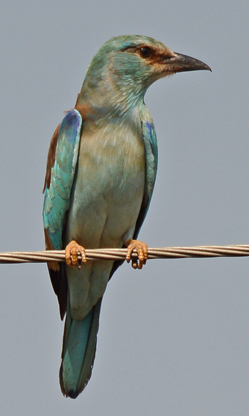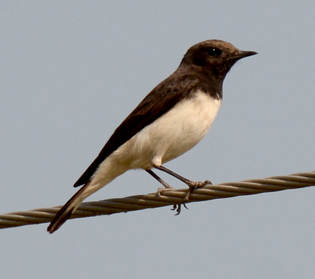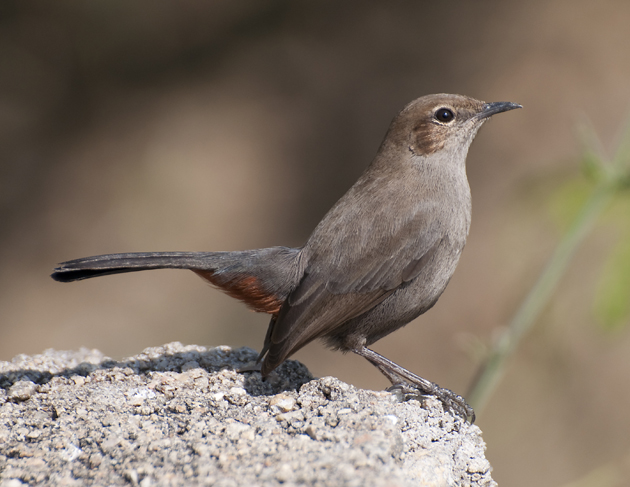 Male Indian Robin - courtship display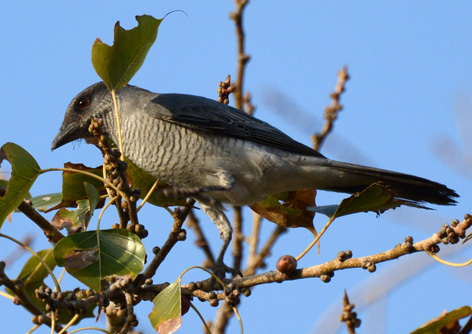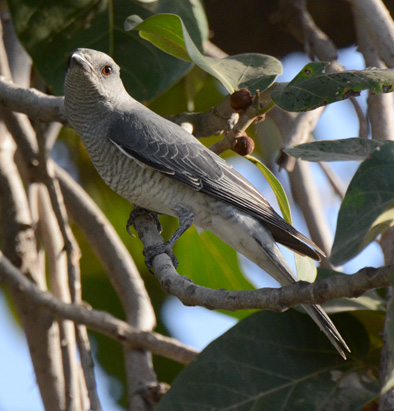 Large Cuckooshrike - male and female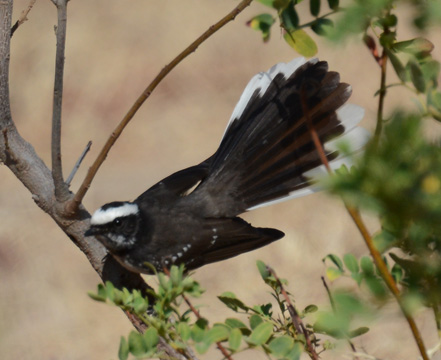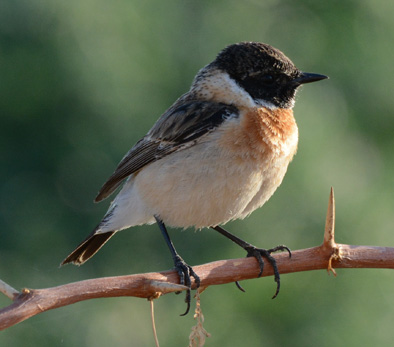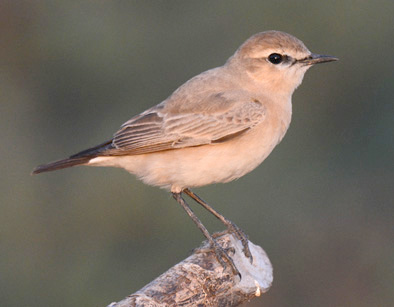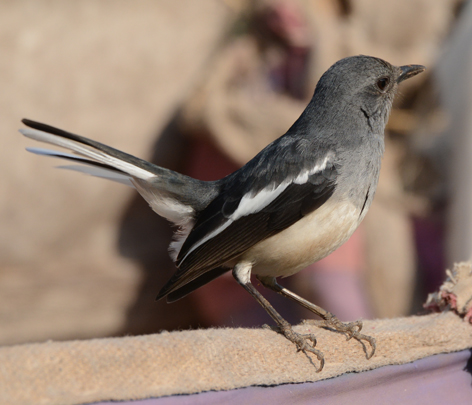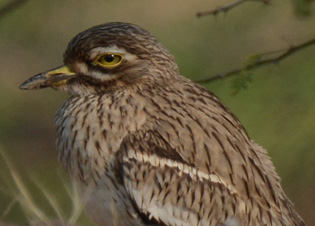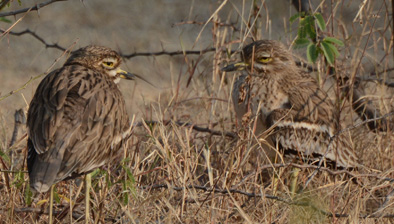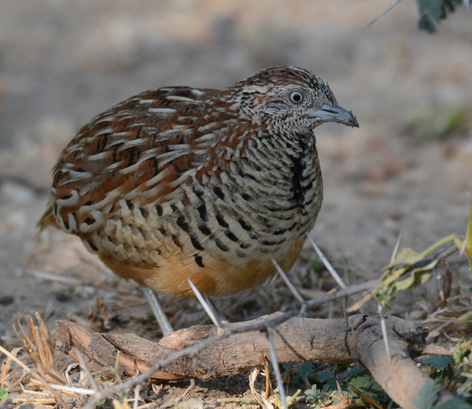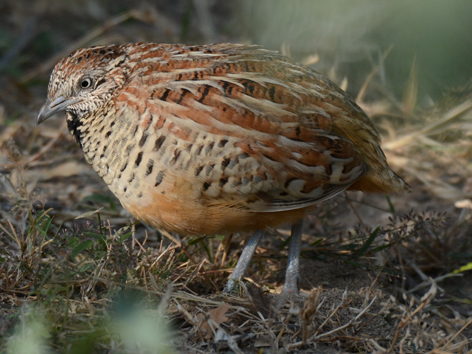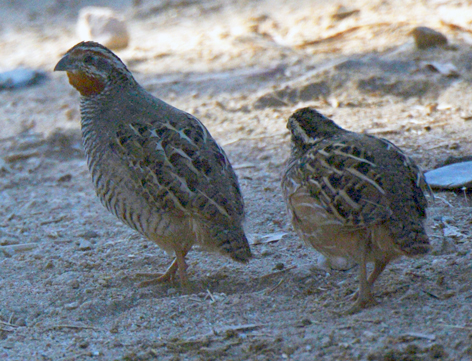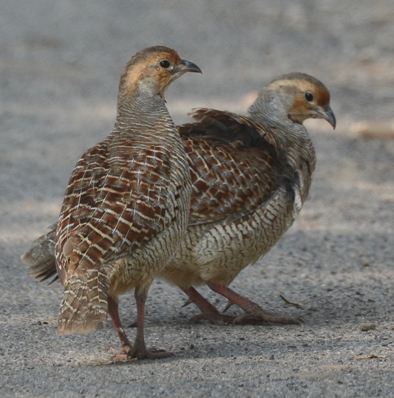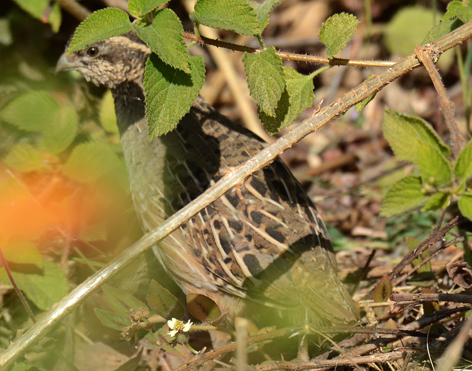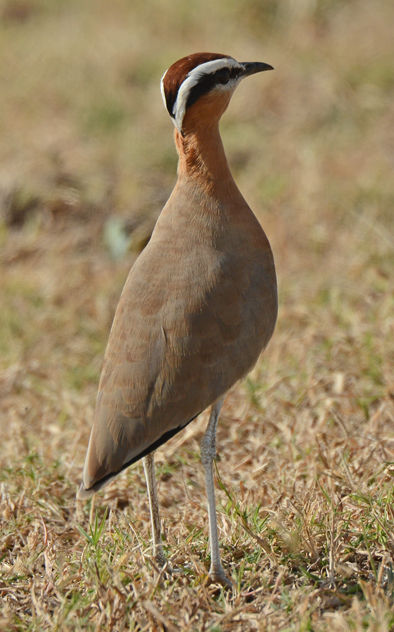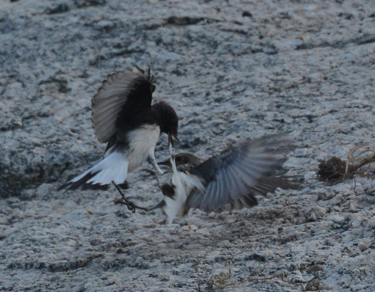 These two plainly disagree - no holds barred.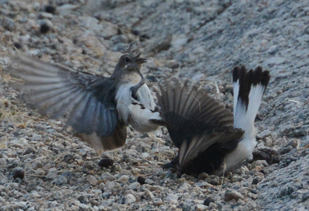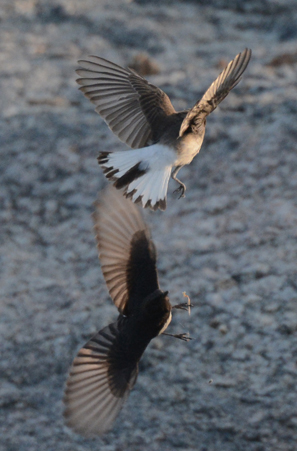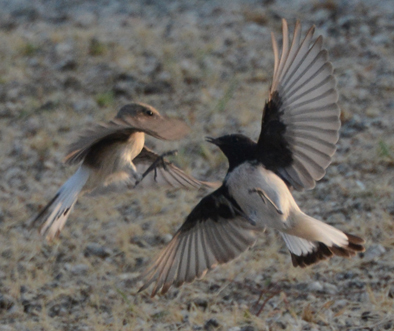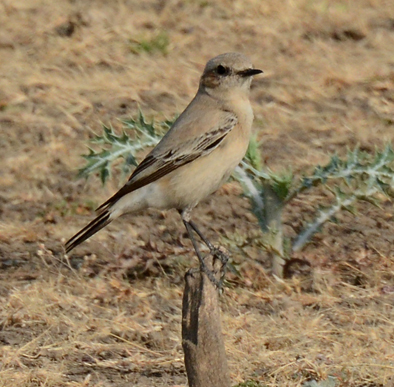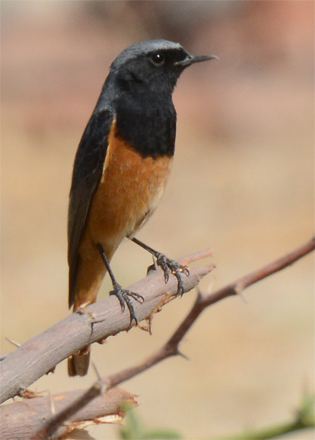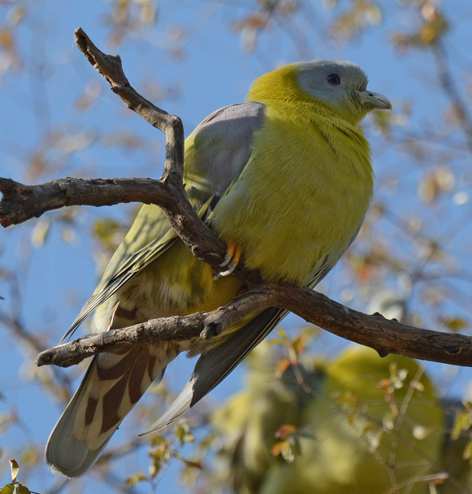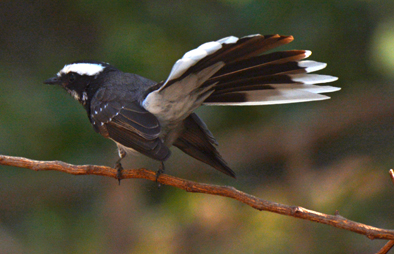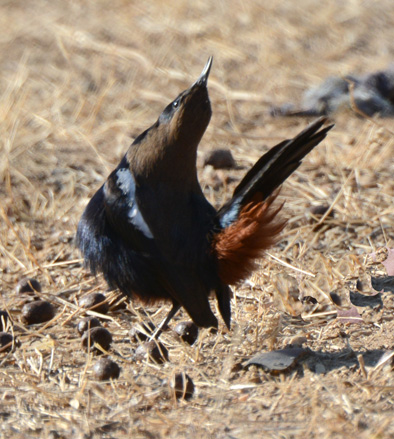 Female Asian Magpie Robin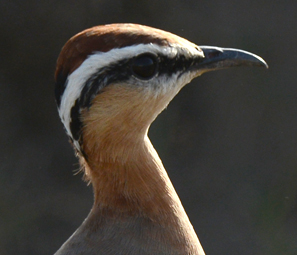 A general term for birds that prefer to run for cover rather than fly. The Indian Thick Knee it better known in England as the Stone Curlew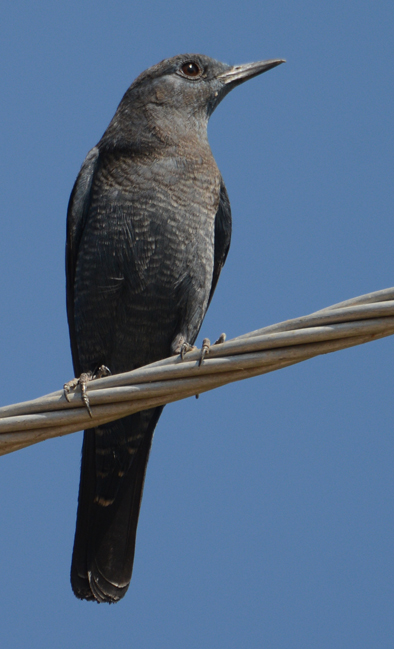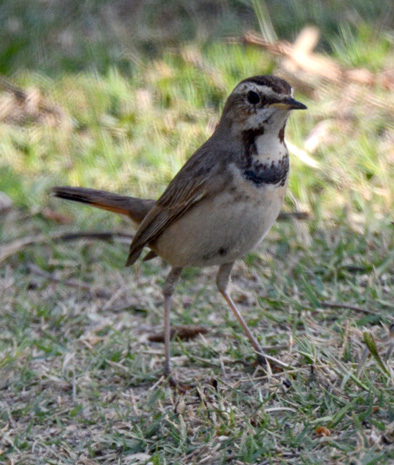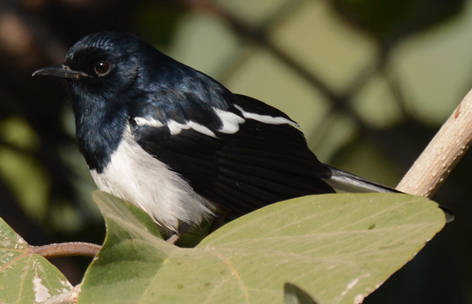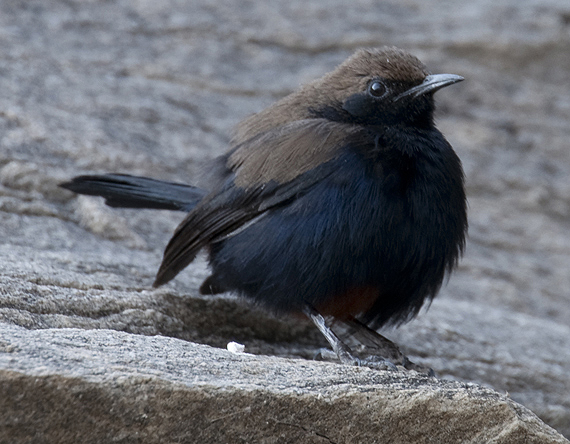 Male Indian Robin - puffed up on a cold morning
ROBINS, REDSTARTS AND THRUSHES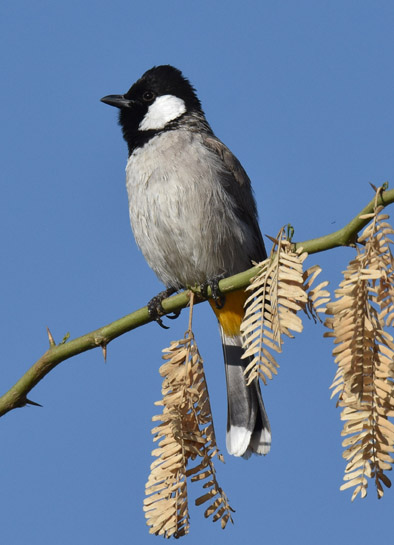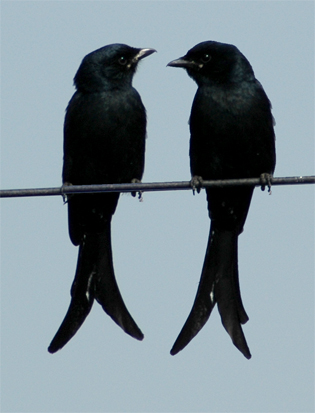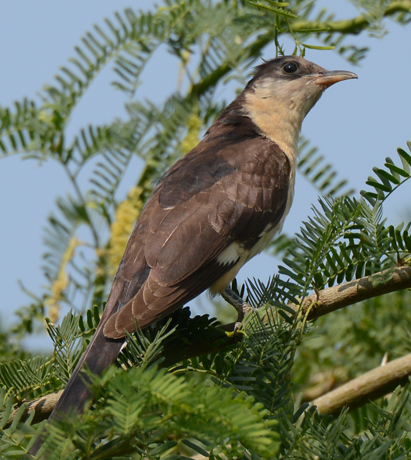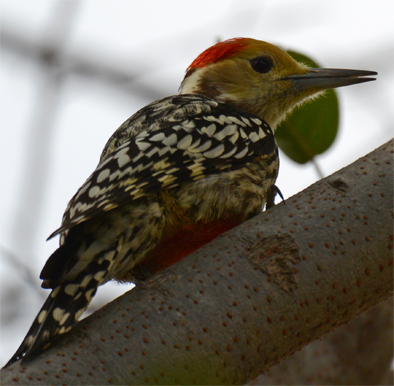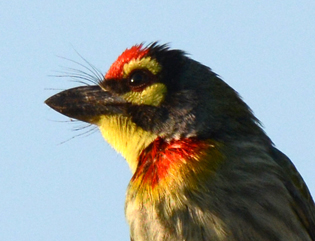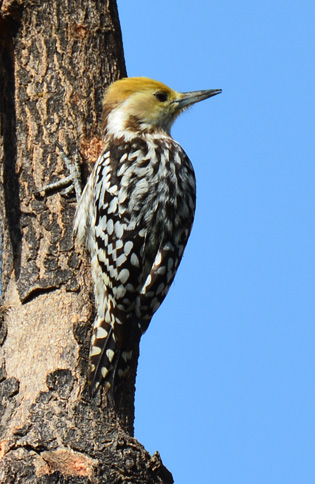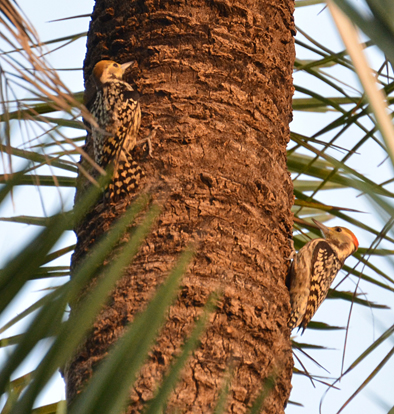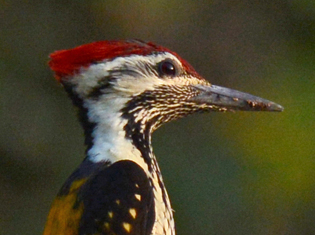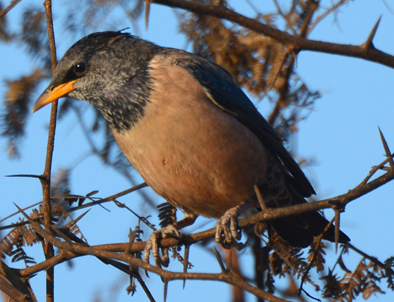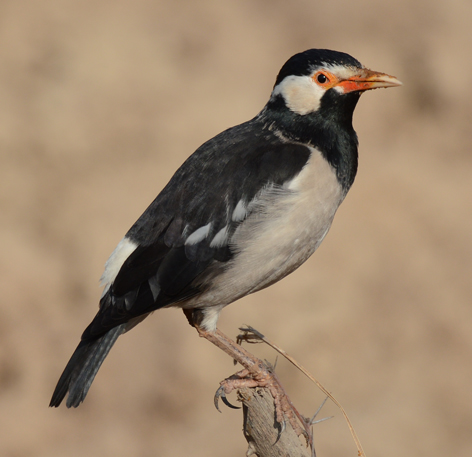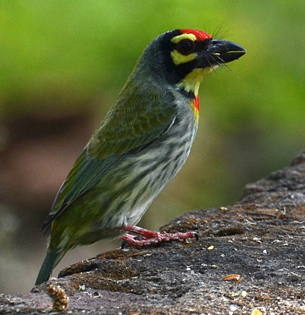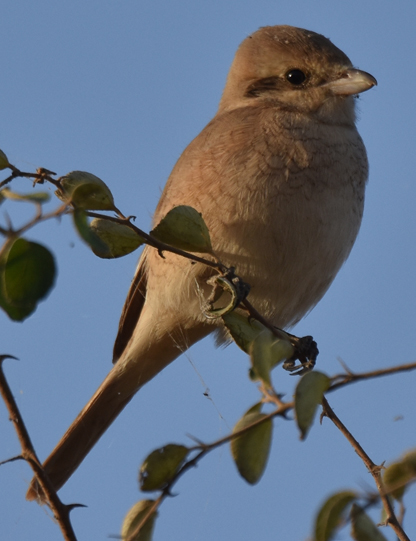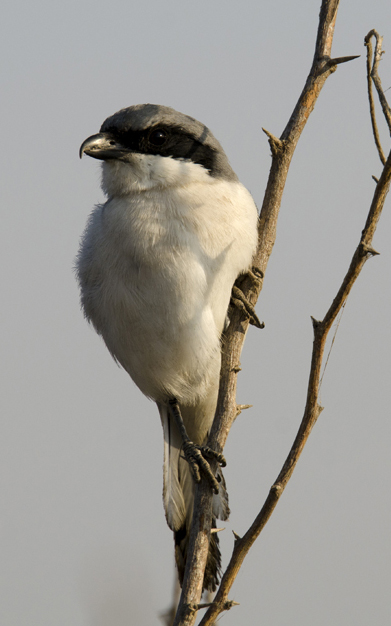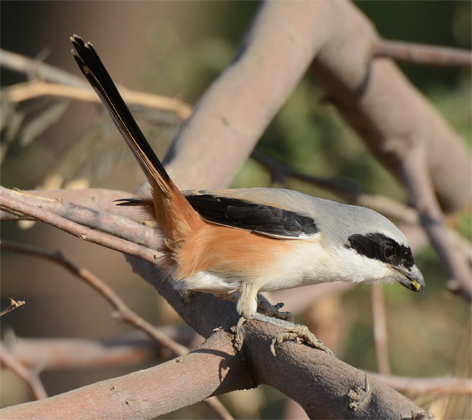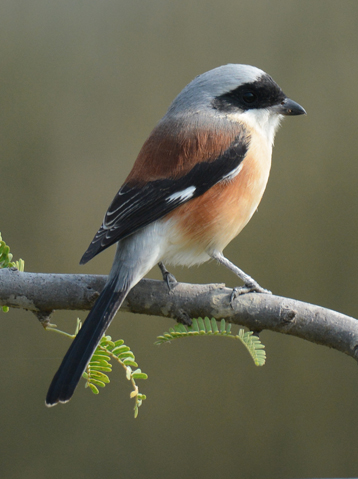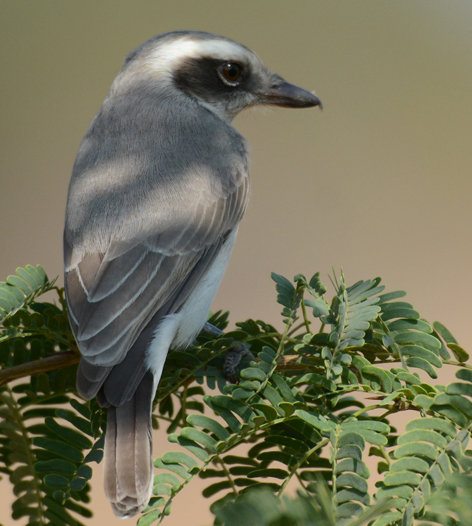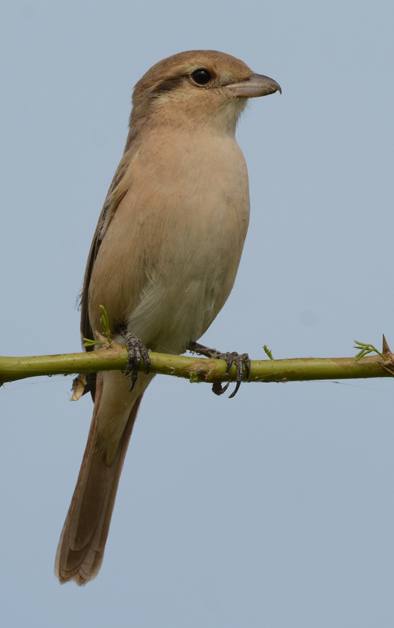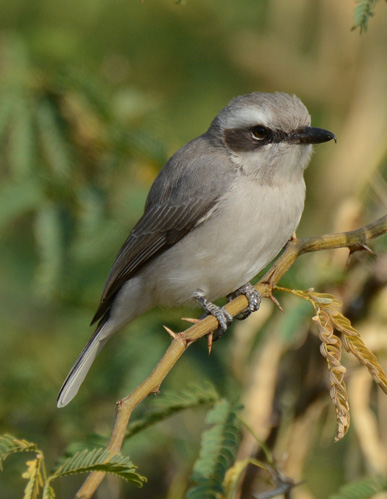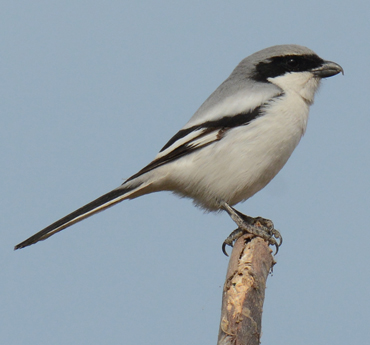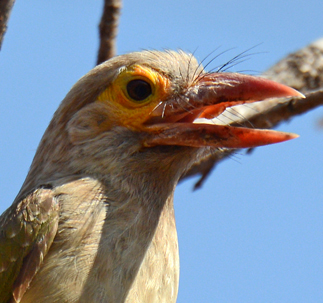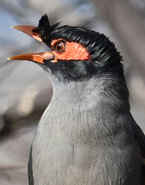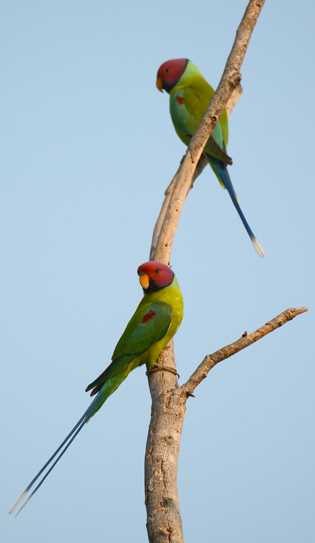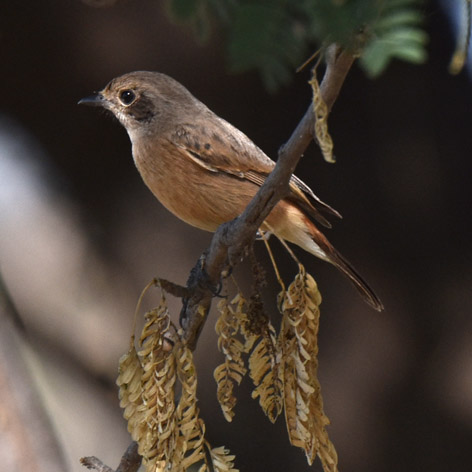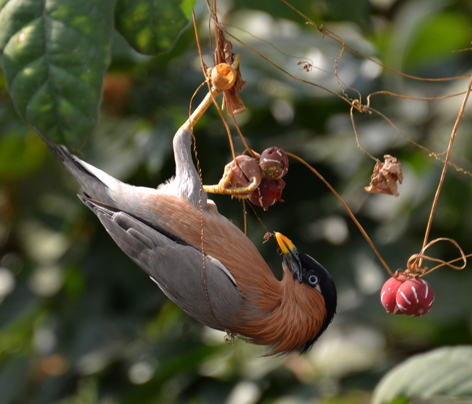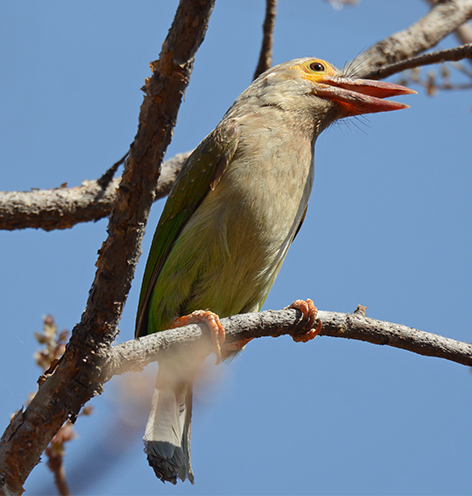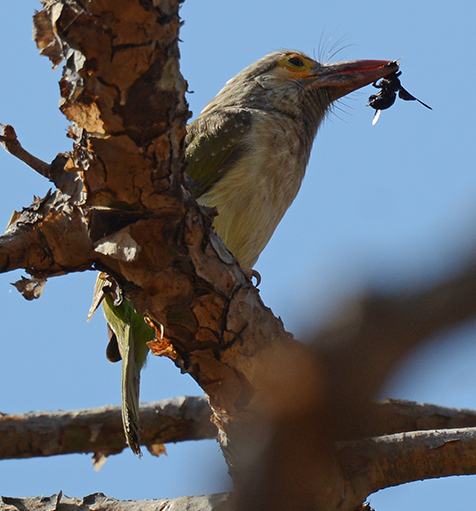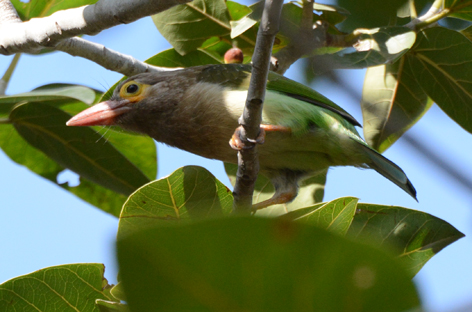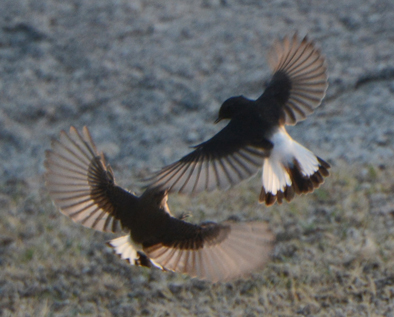 Changeable or Variable Wheatear (picata)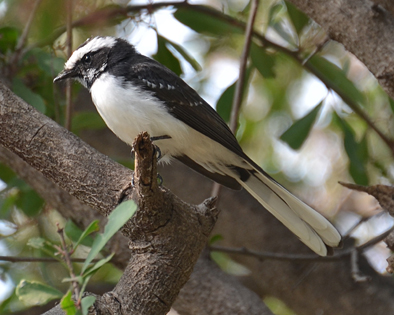 Changeable or Variable Wheatear (opistholeuca)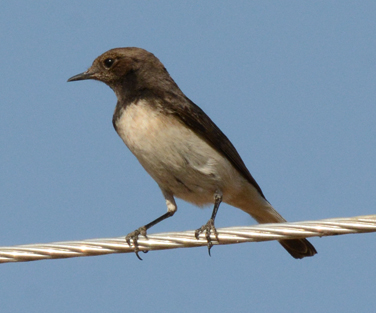 Changeable or Variable Wheatear (picata)
Changeable or Variable Wheatear (picata)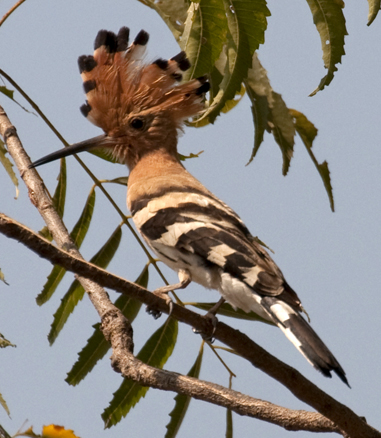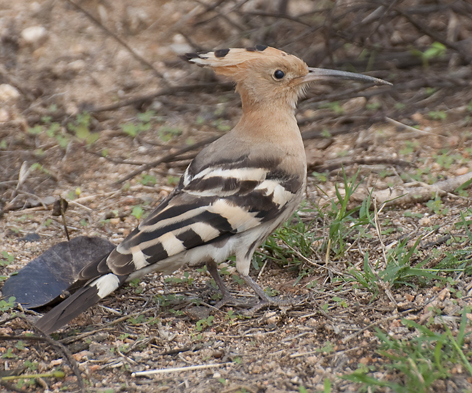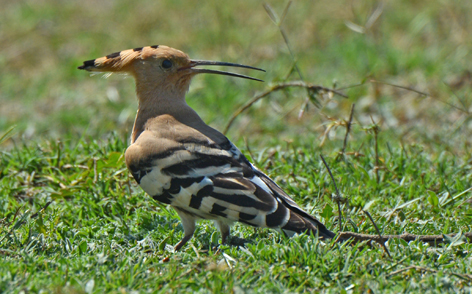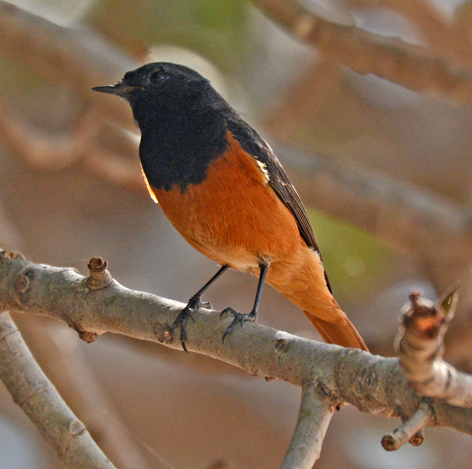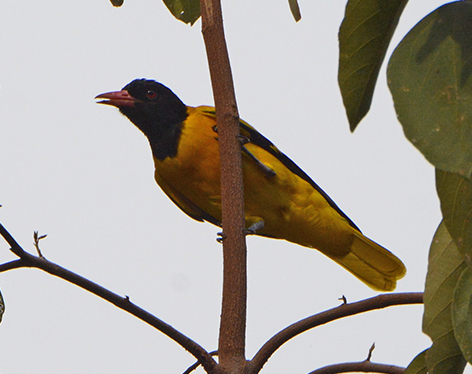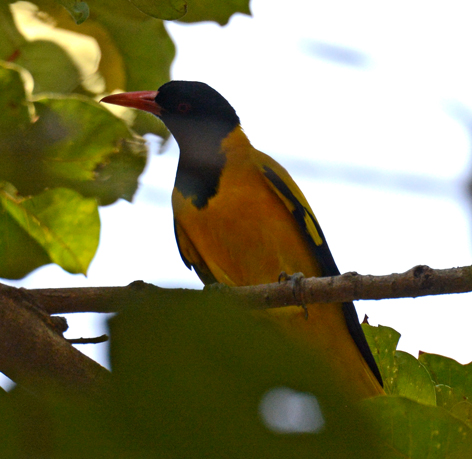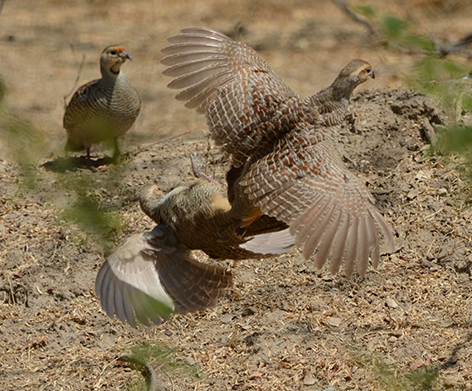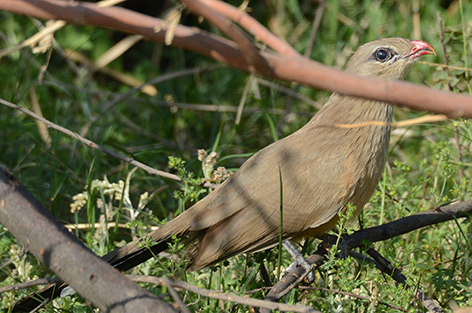 Grey Francolin - Males fighting. Mate watching anxiously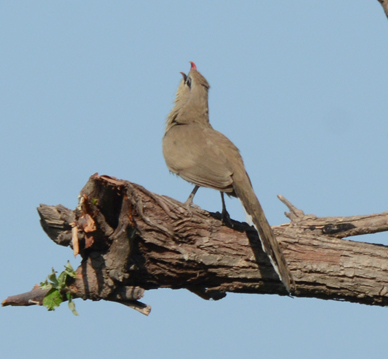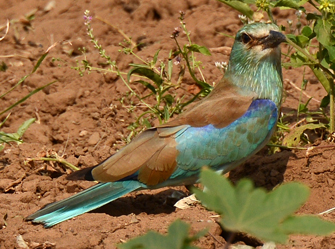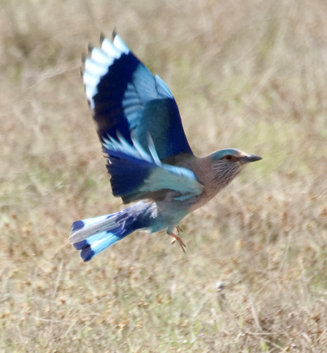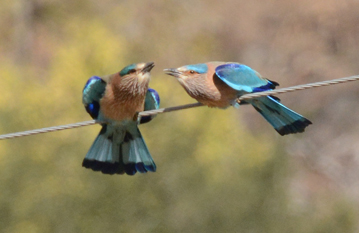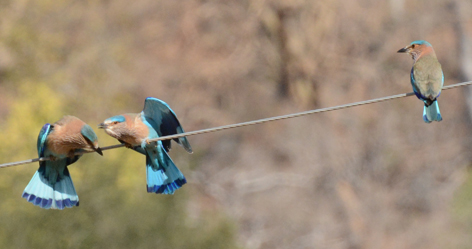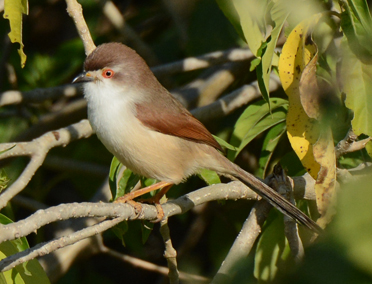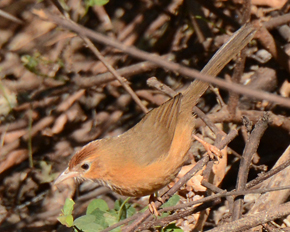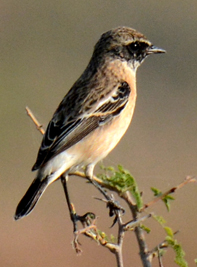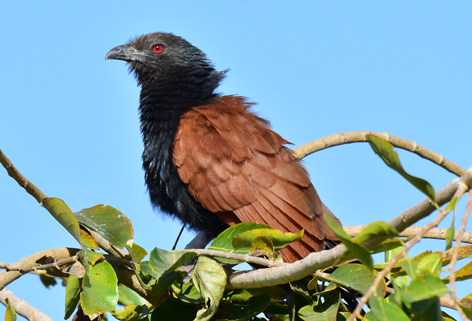 Southern Cougal - Grey tinge to the head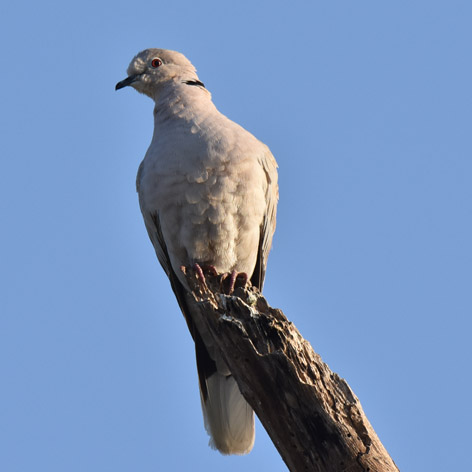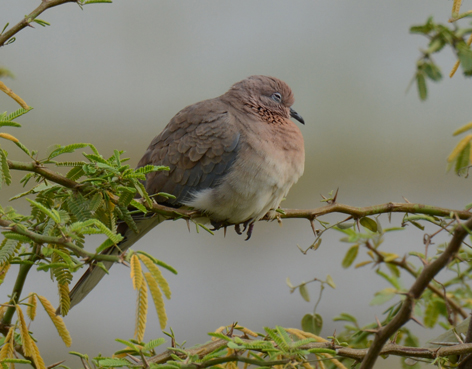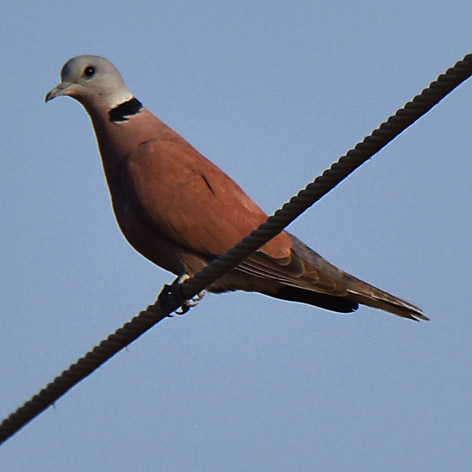 Yellow eyed pigeon - rare